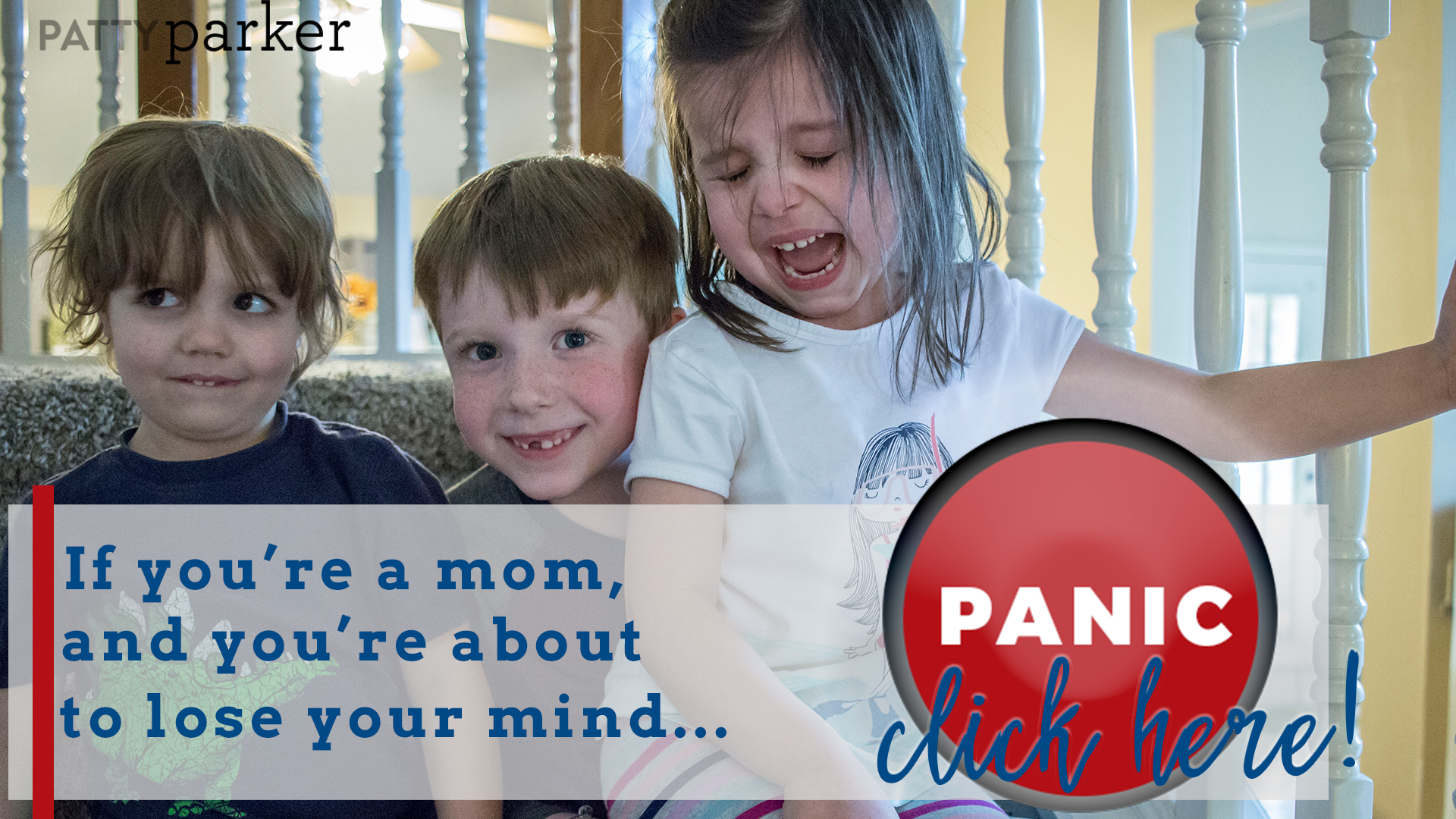 Hey Momma!
Welcome to motherhood! It's beautiful. It's breathtaking. It's….exhausting!!!
Ever wish you had a panic button?
Ever wish you could have a panic button when your parenting journey isn't going as expected? It's dinner time and you have NO IDEA what you are cooking!!! PANIC BUTTON! The kids are cray cray and you REALLY need a minute. PANIC BUTTON!!! Precious momma, you are not alone.
We all need panic buttons. And although I can't actually offer you a legit panic button that will magically clean your house, put dinner on the table, sleep train your child or make your kids behave, I do have some resources, tips and words of motherhood solidarity that can help. You can check out those resources below.
PRESS YOUR PANIC BUTTON HERE!
No matter your dilemma, remember you are an awesome mommy and your kids will not die, I repeat, your kids will not die if you feed them cereal for dinner!
One final thought.
Patty
P.S. I'd love to give you this Kitchen Floors poems printable as a thank you for checking out my site!
Kitchen floors find a way. You clean them and then something spills. Here's a poem of lament and revolt dedicated to floor care enthusiasts everywhere.
Want a copy? Just click on the button below to sign up!