---
Mop Your Shower
I'm not a fan of getting on hands and knees to clean the shower or the tub. Soooo…I use a mop. You can even mop the walls if you'd like. That's what I do. It's easier on my back too. I still scrub when it REALLY needs it but this is my main go-to approach.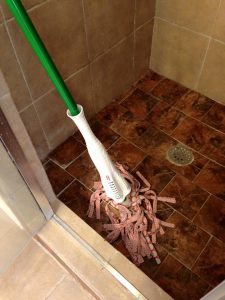 ---
Windows, Mirrors, and Little Helpers
Here's a 2 for 1! I've been cleaning windows and mirrors with paper towels for years. Then all of a sudden it occurred to me that a squeegee could do a much better job. It also makes it a lot easier to get your littles involved. I do the high parts and then my eldest takes the bottom. He loves it and does a pretty fabulous job.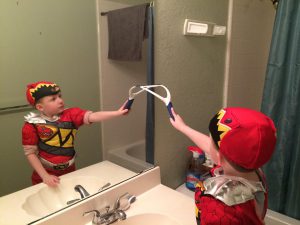 ---