---
Cups Need a Home
Cups need a landing space. Otherwise , you get to the end of the day and the kids have gone through a million cups! Well, maybe not a million.
Here, I used a small piece of shelf paper from the dollar tree to create a home space.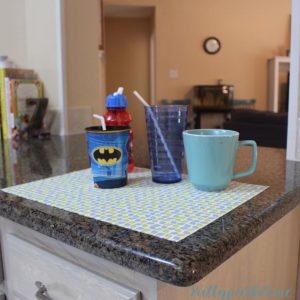 ---
Keep Those Counters Clean with This Simple Tip
Need a place to put your coffee or tea spoon? Use a storage lid that has lost its container. No more sticky stains on the counter!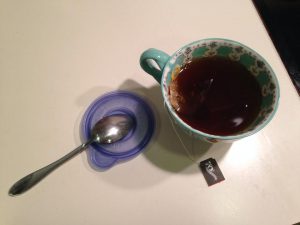 ---
Small Space Food Storage Hacks
Have a small pantry like me? Use mason jars to store cereal and snacks. Save on space and it looks pretty too!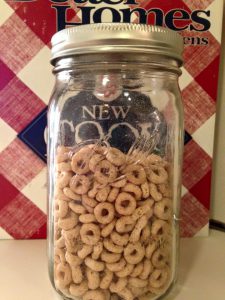 ---
Wine Racks Can Hold More Than Wine
Saw this idea on Pinterest to use a wine rack for water bottles. I call this the toddler version.