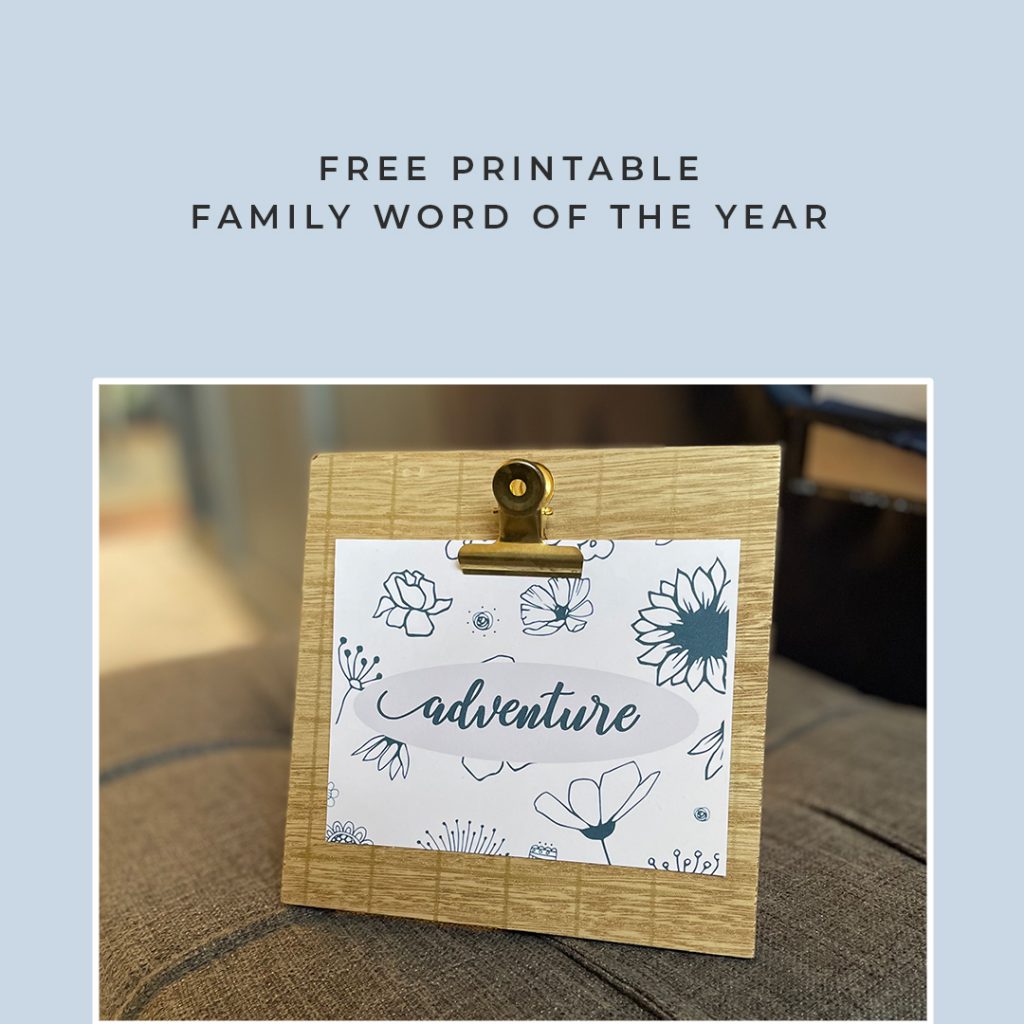 For years I would snicker when friends would announce on Facebook that they had a word for the year. I just thought it was really silly.
Then one year, our kids came home with a chalkboard stand from one of my favorite non-profits, This Side Up Family. Along with the chalkboard stand came instructions to choose a Family Word of the Year.
Something about the concept of a Family Word of the Year did not seem silly. I was actually very excited about it! I took no time at all to decide our Family Word of the Year: Kindness.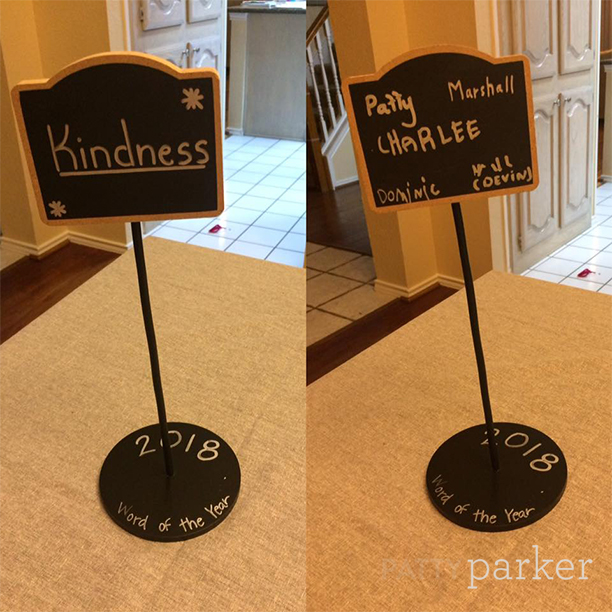 My favorite scripture and what has become our family life verse (more on that soon!) is Ephesians 4:32.
Be kind and loving to each other forgiving one another as God in Christ forgave you.

Ephesians 4:32 ESV
All year long, we were reminded by this little chalkboard to be kind. We learned to demonstrate kindness to each other, to our neighbors, to school friends and co-workers. We were focused on being kind to those who were easy to love and those that were not so easy to love.
My favorite part of this process was having conversations with my children, specifically the eldest, about how it felt to be kind, how it felt to experience kindness.
When December rolled along in 2018, I knew that we were going do a Family Word of the Year again! Using an index card and an inexpensive display board I found in the Target Dollar spot, we displayed our new word: JOY.
Thanks to this simple display, we've had a constant reminder to live in joy and bring joy to each other! It has been so much fun.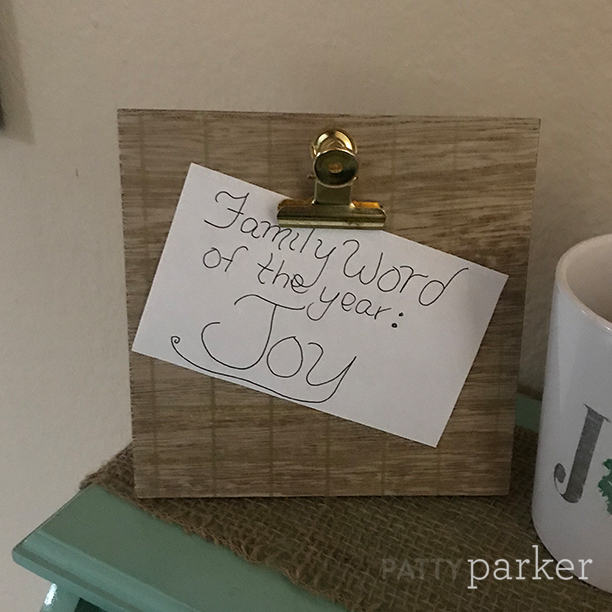 In 2019 our word was TOGETHER. Our goal was to do "all the things" with others! If we were going to do a movie, we would aimed to see a movie TOGETHER. If we ate out after church, we would invite others to join us! If we were getting coffee that we called a friend to join us! If we were going through something difficult, that we would be willing to ask for help!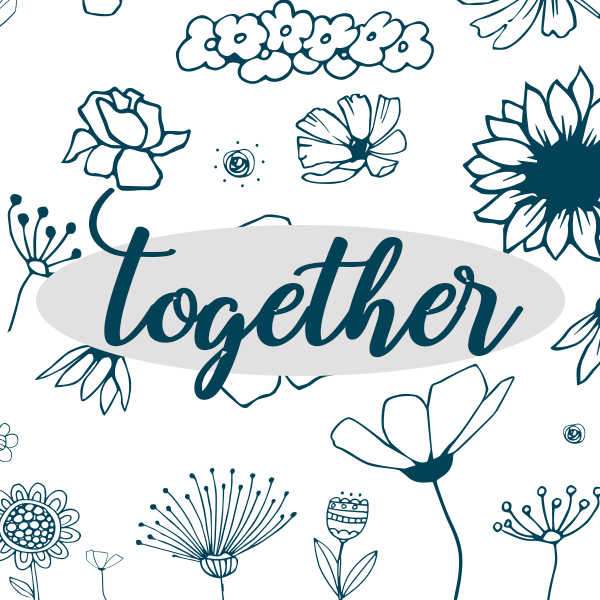 It's been a few years since we implemented a Family Word of the Year so I am really excited to give a go again this year with our New Word: ADVENTURE!
So. What about you? Would you consider doing a family word of the year?
I'd love to provide you with a free printable like the one above. You can print it and add your own word. Just click below and you are on your way! If you use it, don't forget to tag me on Social Media on Instagram or on Facebook with the handle @pattyparkerblog
And don't forget to comment below with the word you choose!