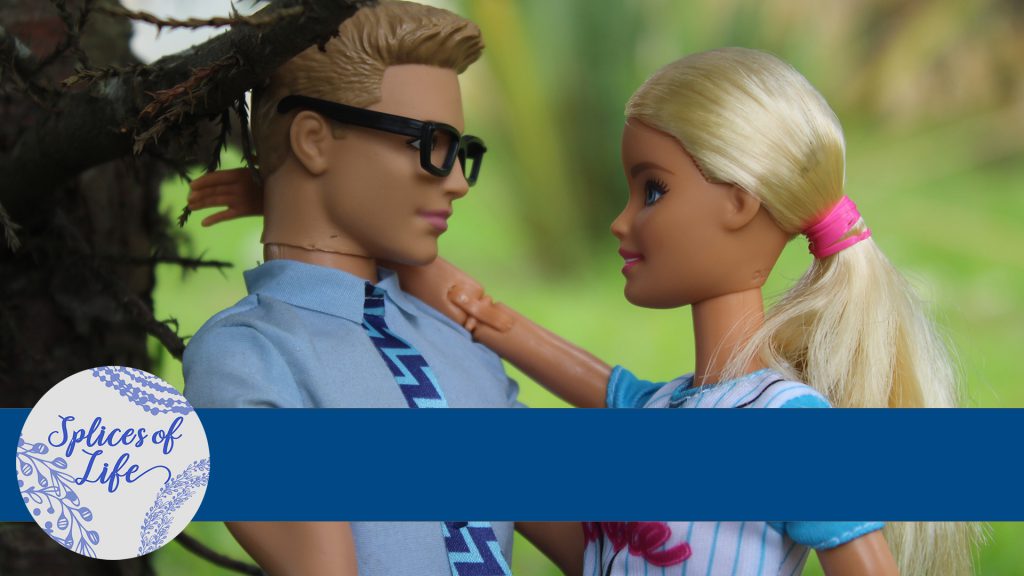 I only wanted a Ken doll.
With all the dolls I possessed named Barbie and Skipper, one would think I'd be happy to simply accessorize. Plastic shoes and shimmering outfits were aplenty.
But no Ken.
Then, my younger brother opened the most unusual gift on his birthday. The Hawaiian button up shirt and silky board shorts were unmistakable. His plastic smile and blue-green eyes greeted me from across the room.
O fortuitous arrival! My Barbies would have a man!
Of course- that meant playing with my brother. With two years separating us, I found his company to be tolerable. Similar to an unimpressed cat with an enthusiastic puppy.
Could I risk inviting him into my world?
Perhaps. Yes. I think we can make this work, I reasoned.  
So began the integration of worlds. Barbies and GI Joes. My Little Pony and Micro Machines. A society of plastic and metal would gather together- for the delight of both my brother and I- to play.