Girl, Wash Your Face by Rachel Hollis is a fabulous read for women. If you've found yourself limiting your future or making excuses based on your circumstances, this is a timely read to consider.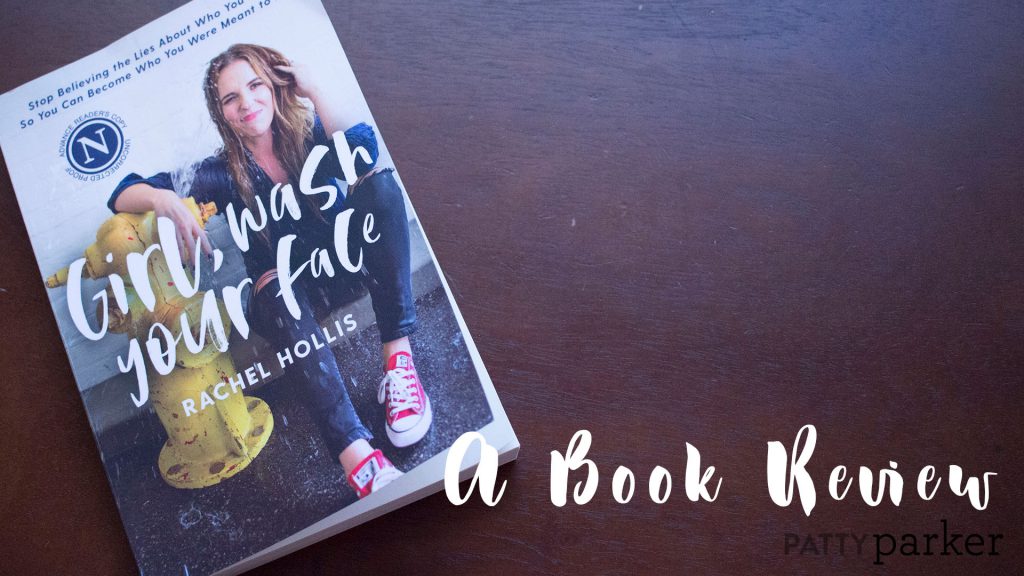 What is this book about?
The author, Rachel, takes 20 chapters to share 20 lies she used to believe and how she stopped believing them. Each chapter shares a beautiful and honest part of her life. At the conclusion of each chapter she includes a section called "Things that helped me". I'm not a huge fan of reflection questions so this format was really nice. I could look at what she did and modify it to fit my circumstances.
"Recognizing the lies we've come to accept about ourselves is the key to growing into a better version of ourselves. If we can identify the core of our struggles, while simultaneously understanding that we are truly in control of making changes, then we can utterly change our trajectory." – Rachel Hollis
What I loved
With chapter titles like I'm not a good mom, and I should be further along than I am by now, this book had me hooked from page one! Actually…confession time- I'm not typically the type to read the end of the book to decide whether a book is worth it or not but for some reason I flipped through the book at random and read chapter 16 entitled: "I can't tell the truth". I won't spoil it for you but I will say her brutal honesty in a difficult situation had my heart racing…wondering how they would make it through.
My favorite chapter was The Lie: I Need a Drink. For those who know me, you will think that quite ironic because I don't drink but hang with me for a second. She shares how a glass of wine became her coping mechanism after having children. A long difficult day? Time for a glass of wine to take the edge off. Upsetting news on their adoption journey? A glass or two will make it all better.  This practice moved from one or two glasses a night to waking up daily with what she refused to admit was a hangover. Over time she realized that she was coping with her difficult circumstances by drinking. She was numbing the pain through alcohol; trying to forget about the pain for a minute. But unfortunately that pain was there when she woke up the next morning waiting on her to face it.
I really loved this chapter because I've been there. Actually, I am there often. I'm not reaching for wine, but how often do I reach for chocolate? And not just a piece but several. Or how often do I pull the covers over my head because that is much easier than feeling the pain of my circumstances. So although there's nothing inherently wrong with a glass of wine, or chocolate, or sleeping in, when it becomes a coping mechanism it's time to make a change.
"[insert your coping mechanism] can be an attempt to escape, but you can not escape the realities of your life forever. In the morning, they are still there…"
This chapter reminded me of Brene' Browns words in Daring Greatly. "…numbing vulnerability is especially debilitating because it doesn't just deaden the pain of our difficult experiences; numbing vulnerability also dulls our experiences of love, joy, belonging, creativity, and empathy. We can't selectively numb emotion. Numb the dark and you numb the light."
Hollis compares our pain to our immune system. The more we've been exposed to, the stronger our immunity. It's hard to face difficult circumstances but when we face them instead of numbing ourselves, we become stronger. I don't know about you but I want to become stronger. And that only happens when I face the difficult instead of numbing it.
In addition to this fabulous chapter, Hollis covers body image, motherhood, friendships, self worth. If you can think of the lie, she probably covers it.

Who is this book for?
This book is for women. Any woman really. Don't look for a Beth Moore Bible study, but she just might challenge you to finally finish that study you've been putting off. You won't find a 7 step process to finally achieving your dreams but you just might find the inspiration and the kick in the rear you need to start acting on your life instead of  letting life happen to you.
Should you buy this book?
I think so. You'll laugh, you'll cry, identify, and long to be a better you. Because God created something quite awesome when he created you.
I'll leave you these final words from Rachel:
"…once you understand that you are the one who is truly in control, you'll get up and try again. And you'll keep going until being in control feels more natural than being out of control. It'll become a way of life, and you'll become the person you are meant to be.
You can pre-order the book here!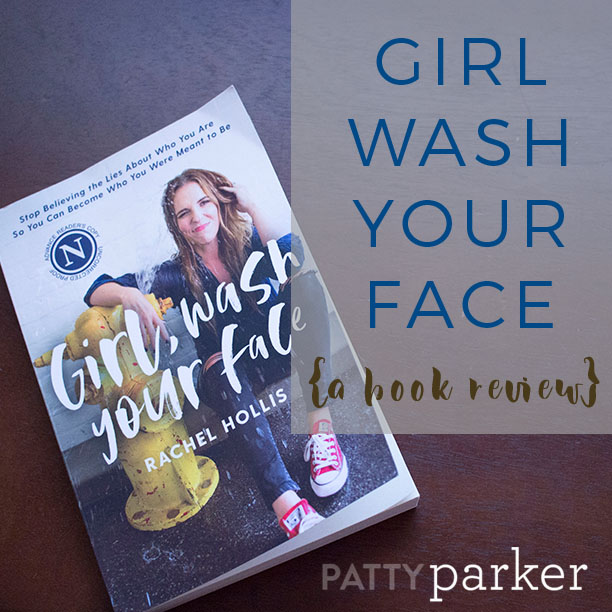 ---
Want more? You can check out all my book reviews here.