The Action Storybook Bible is the latest book I've had the opportunity to review. We read it with our children just before bed. They loved it. And so did I. It fits in so well with our Family Faith Rhythms I wrote about. Check out why I liked it so much below!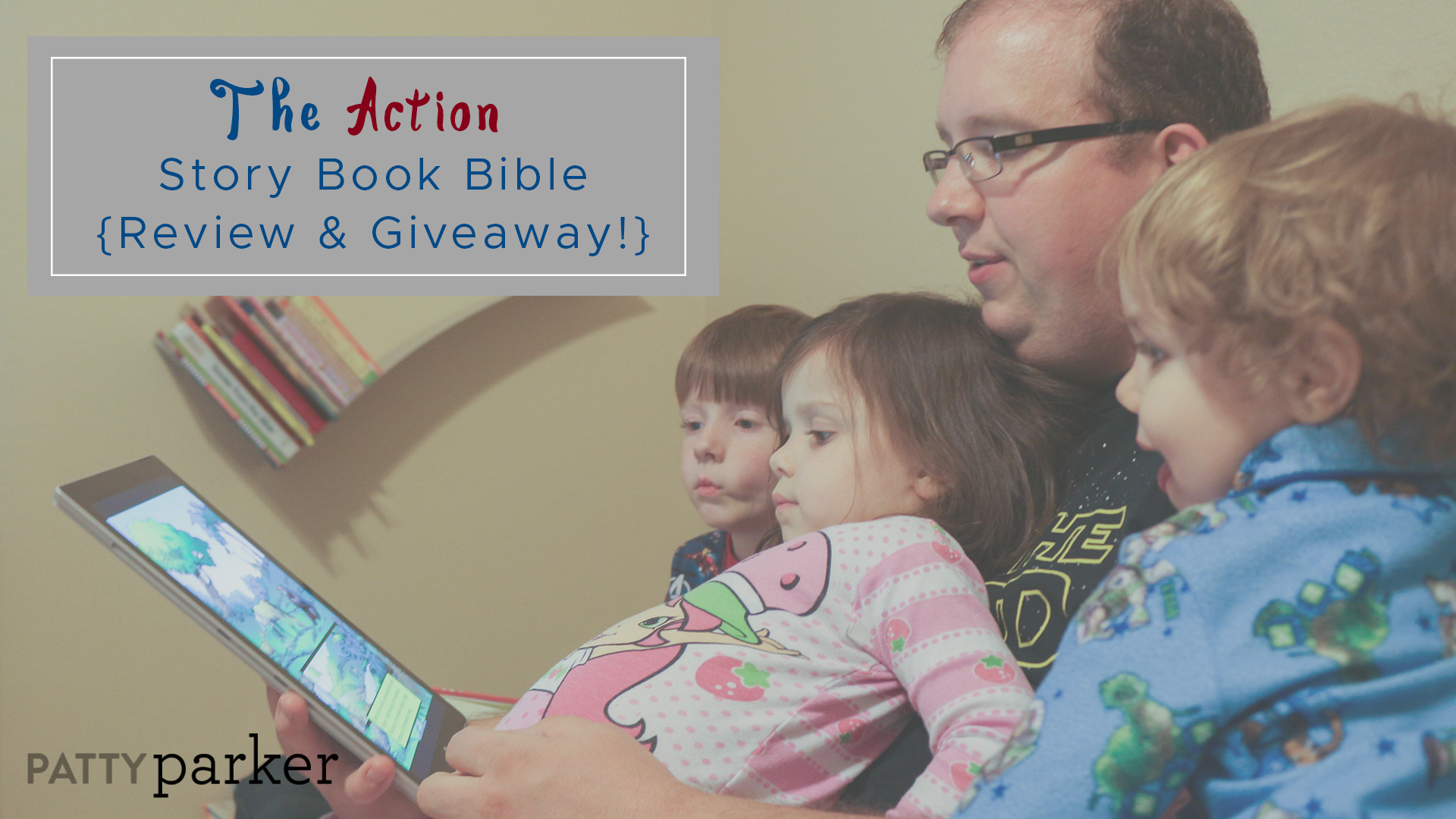 The Action Storybook Bible Is Beautifully Made
The Action Storybook Bible was illustrated by Sergio Cariello, a master illustrator, who has drawn both Marvel and DC characters. The images in this Bible are stunning and replicate the quality of a graphic novel. All three of my children were fascinated by the images. The book contains over 250 pages with full cover. From animals in the garden to the elderly parents of Isaac, from the birth of Christ to the death and resurrection of Christ, the drawings will capture the attention of little ones. In addition to the stories, there's a Hall of Fame Index! In true superhero fashion, kids can learn about the Bible characters in the preceding stories through beautiful images and details.

The Action Storybook Bible has Great Family Applications
The author,  Catherine DeVries, not only re-tells beautiful and easy to understand stories from the Bible, she also has a pulse on how to effectively help children apply the story they've just read. At the end of each story, there is an application page which includes a God in Action section where the author discusses how God was present in the story. This is followed by a Faith in Action section. In this section, is a challenge to take action in a practical way. The final section is a sample Prayer related to the topic.
For example in the chapter entitled: God Keeps His Promises. The God in Action section recaps how Abraham and Sarah learned to trust God and witnessed his faithfulness even though it did not come in the way or time frame that they thought was best. In the Faith in Action section, readers are challenged to reflect on a time it was hard to wait on something and look for God in the waiting. Finally the sample Prayer invites the readers to trust God's timing and ask for patience while they wait.
Final Thoughts and A Competition!!!
My children, ages 2,4, and 6 all truly enjoyed reading from The Action Storybook Bible. My little superheroes were enamored by the beautiful images and the simple retellings of each story. If your child is into Super Heroes and Graphic Novels, I'd say this is a great Storybook Bible in which to invest. The suggested age range is 8 years old and under. My 6 year and 4 year old were captivated. My youngest (age 2) was not as interested but kept coming back to listen.
I'm having fun reviewing books but this one was especially fun because I was able to share it with my family. I received a complementary digital copy of this book, but as always, the opinions expressed are all mine!
If you'd like to get a copy you can check it out here.
There's also a contest going on now through September 29th. If you'd like a chance to win a copy of The Storybook Action Bible AND a Kindle (!!!), check out the details below!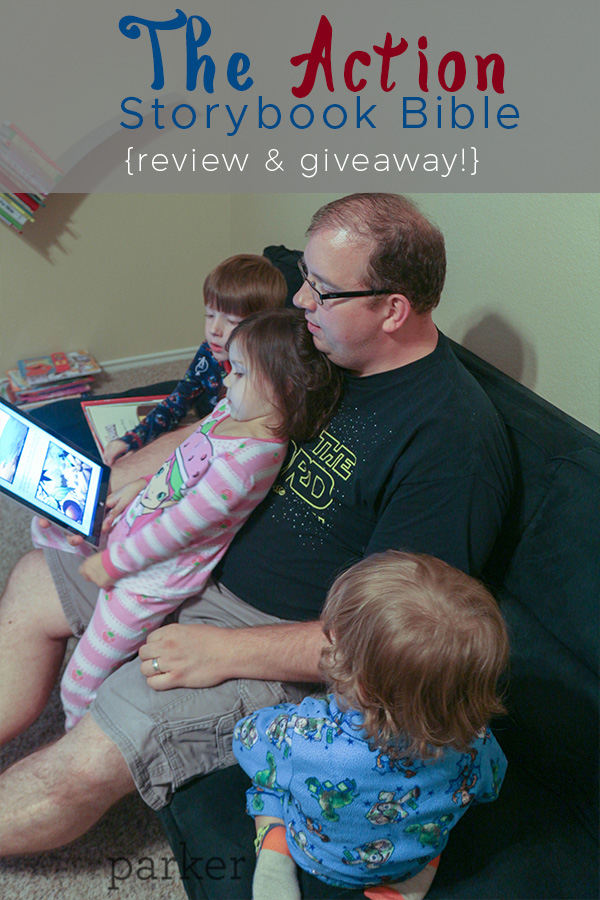 Want more? You can check out all my book reviews, including Stepping On Cheerios, in my Library here!
---
Discover your family's place in God's incredible story and together put your faith into action with the new The Action Storybook Bible from David C Cook! Explore God's redemptive story together with your children ages 8 and under in the 15 episodes highlighting key milestones in God's story. Master-artist Sergio Cariello created more than 350 brand-new illustrations to captivate your family and help you recognize how God is moving through each story.
Join the adventure to begin to figure out where you fit into God's beautiful and exciting plan for the world by entering to win the Kindle Fire giveaway!
One grand prize winner will receive:
A copy of The Action Storybook Bible
Enter today by clicking the icon below, but hurry! The giveaway ends on September 29. The winner will be announced October 2 on the Litfuse blog.