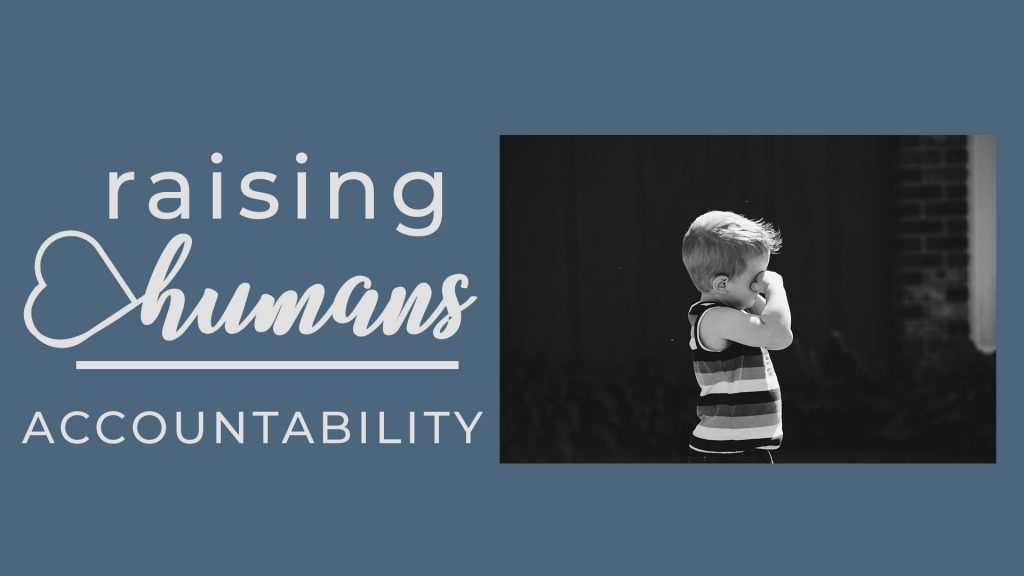 Everybody, sooner or later, sits down to a banquet of consequences.

Robert Louis Stevenson
Make a Mess. Clean Up a Mess.
I sat there staring at the image on the computer screen completely stunned. "Why would anyone do this?" My husband, Marshall, peered over my shoulder to see what I had discovered. Over the holiday break, our beloved elementary school had been vandalized—graffiti scrawled on its rust-colored brick.
"Why would anyone do this?" I repeated.
Marshall humored me: "Probably some bored teenagers."
"What about Dom?" Should we tell our bright-eyed kindergartener about the graffiti or keep it to ourselves? Would our little guy understand? How would it make him feel? Could this actually be a teachable moment? After some back and forth, we decided it was a life-lesson he was ready to learn. Tomorrow we would take a field trip to the school.
The next morning, I loaded all three of our children in the car. They chattered while we waited for Marshall who was mysteriously delayed inside the house. When he climbed in the van, a stern expression replaced his typical jovial smile. He whispered that he had discovered a little vandalism of our own in his home office. Since Dom was the only Parker child who could write legibly, we knew he must be the culprit. I took a deep breath, looked back at my boy, and said, "And so the life lessons begin."
A Trip Down the Sidewalk
The brick of our little neighborhood school stood out against the backdrop of the cold, sleepy sun. So did the careless spray-painted letters announcing the "Cryps" had been there. I opened Dom's door and offered my hand. He happily chatted as we walked down the sidewalk path to the school building marred by graffiti. As we got closer, he said, "Mommy? What's that?"
"It looks like someone wrote on the building," I responded.
A few more steps. "Do you think that was a good choice or a bad choice?"
"A bad choice," he said. Kneeling down so our eyes locked, I cupped his face with my hands. I asked him if it made him happy or sad that someone had drawn on his school building. His head lowered, chin touching his chest.
"You're right. This is a very bad choice and it makes you sad, and mommy and daddy sad, and your teacher sad and the principal sad. Someone made a very bad choice and their choice hurt a lot of people."
His blue eyes glistened. He understood.
Our return to the car was filled with thoughtful silence interrupted only by the shsk shsk shsk of our feet on the sidewalk. As we approached the car, the joyful giggles of our 3-year-old and 1-year- old erupted.
Dom found his seat and his voice. "Someone wrote on the school!" he announced. "Whoever did it, needs to clean it up!" We all agreed. Make a mess. Clean up a mess. The engine hummed and we moved on.
After a day filled with food and shopping, we soon forgot about our brief detour at the school. At the house, I unloaded the little ones for naps while my husband ushered our son into his office.
As I peered down the stairs, I could see our little guy's shoulders slump as daddy pointed out his unsolicited artwork, strategically placed, on the wall behind the recliner. "Make a mess. Clean up a mess," my husband said. Dom would clean the wall and use his own hard-earned quarters to pay for the paint required to touch it up.
Harsh? Perhaps. But wall art at 6 because you're bored can easily turn into graffiti on a public building at 16. And wall graffiti at 16 can turn into something even more serious as an adult.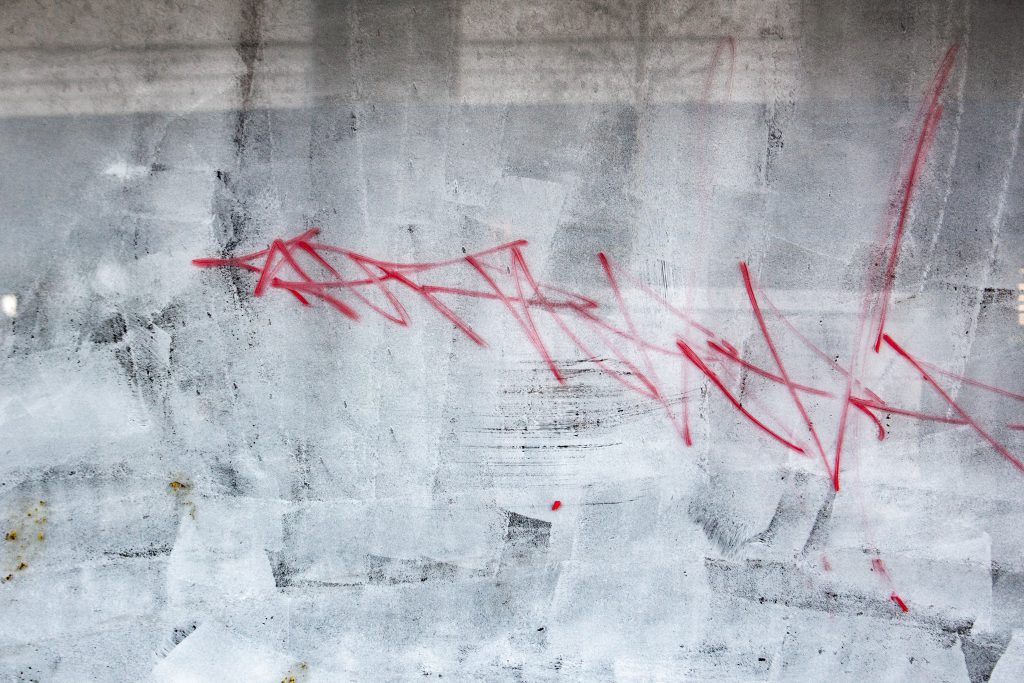 A cute little squiggle or two may not seem like a big deal, but wall art at 6 because you're bored can easily turn into graffiti on a public building at 16. And wall graffiti at 16 can turn into something even more serious as an adult.
Peter's Choice
Did you grow up reading the C.S. Lewis classic: The Lion, The Witch, and the Wardrobe? Transferred by way of a wooden wardrobe, the 4 Pevensie children enter a magical world called Narnia. Lucy, the youngest, stumbles upon Narnia while playing hide and seek. She meets Mr. Tumnus the fawn and spends an entire day with him. When she returns, no time has passed, and her brothers and sister are skeptical of her story. Magical land? Through a wooden closet? On her second trip, she is delighted to learn that her brother Edmund has come as well— until they return, and he denies the whole thing. Lucy is horrified and Edmund feels no remorse. When all four children enter Narnia together, Edmund is found out but it's too late. Motivated by his previous encounter with the White Witch and her promise of rooms filled with Turkish Delight, he quietly slips away to her castle. "How dare you come alone!" The witch fumes when Edmund shows up without his siblings as promised. Suddenly the desire for more sweets is the very least of his problems. With a slip of "Aslan is on the move," Edmund places Peter, Susan, Lucy, the Beavers and all of Narnia in danger. He realizes his mistake and feels horrible! However, like dominoes, his actions have already set into motion a wrong that must be made right. And the cost is deadly. In the words of Mrs. Beaver, "Only Aslan can save him now."
What Does the Bible Say About Consequences?
When tempted, no one should say, "God is tempting me." For God cannot be tempted by evil, nor does he tempt anyone; but each person is tempted when they are dragged away by their own evil desire and enticed. Then, after desire has conceived, it gives birth to sin; and sin, when it is full-grown, gives birth to death.

James 1:13–15 NIV
The Bible is filled with examples of how God holds his people accountable for their actions. It starts in Genesis 3, in the garden of Eden, and continues throughout the Old and New Testament. Our actions have consequences.
Adam and Eve were God's first human creations. Given a joyful life with a few responsibilities, they took care of the land, looked after the animals, and enjoyed each other. It was a beautiful relationship between man, woman, and God.
Then, a sinister serpent made them question their contentment. One twisted question. "Will you really die?" he asked.
Eve took the first bite. The juice filled her mouth. The sweet aroma invaded her nostrils. Then, she handed it to her husband who also savored each bite. But then their eyes opened. The garden stood still. Creation held its breath.
Adam and Eve looked down and saw their naked bodies. Shame chilled their bodies like a shadow covering the sun. They hid themselves and covered their shame with fig leaves. Then God showed up. "Where are you?" He asked. Their sin was found out.
Why would Adam and Eve disobey God? They had everything! Somehow, the serpent convinced them something was missing. Deceived the created thought they knew better than the creator. They took their future into their own hands and ushered in the consequences of sin. Consequences that affected not only them but future generations.
Our poor choices, better known as sin, yield negative results. And God holds us accountable for our sins.
As parents, we have been given the job of teaching our children that our choices have consequences.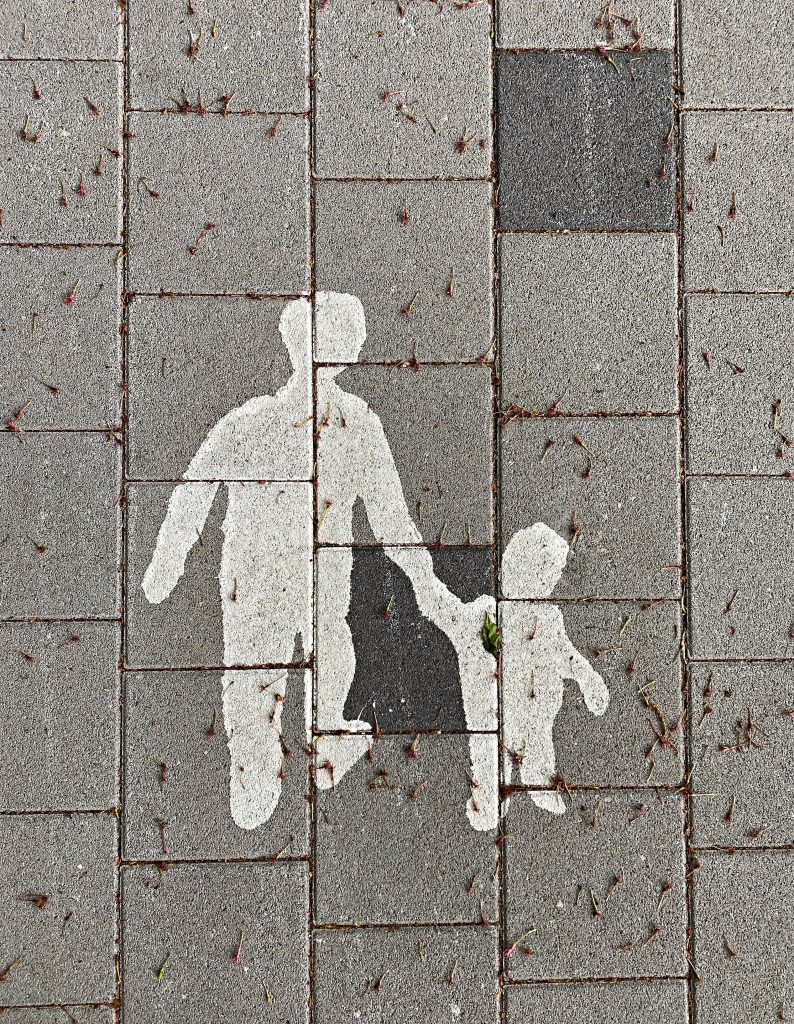 We have been given the job of teaching our children that our choices have consequences.
Accountability Begins with Me
Before we can hold our children accountable, we must be able to hold ourselves accountable for our poor choices or commitments. Ask yourself: Am I following through with my commitments? Be slow to answer that. With text messaging and email accessible with a tap, tap, tap, on our phones, we can easily make excuses for being a "no show" at an event. We are quick to blame the other driver for the accident; the other co-worker for a problem we helped create.
What kind of example are we setting for our children if they never see their parents own their actions? When we hold ourselves accountable for our actions, our children see a model they can follow. They witness an adult they love who is willing to say, "I'm sorry." Our children need to see our example of follow through modeled for them.
Before we can hold our children accountable, we must hold ourselves accountable for our own poor choices.
How do we practice accountability?
In parenting, accountability is providing age-appropriate consequences for the decisions or commitments our children make. This accountability begins by helping our kids to follow through with their commitments and own their mistakes.
Try These Simple Phrases
The following simple phrases have been helpful in teaching my children the value of owning their mistakes as well as thinking through their actions in order to make the right choice.
Make a mess; clean up a mess.
Our children will make mistakes. We have the opportunity to create a space in which they feel safe making those mistakes. As they age, their mistakes and the consequences that follow will increase. Starting young allows us to that muscle of accountability so when the messes are bigger the stamina to follow through will be present.
Use your head before you use your hands (or mouth).
When we say, use your head before you use your hands, we are reminding our children to think before they act—but in a kind way. Similar to a coach reminding a player to get your head in the game, or take your position, it's a snappy little reminder to take a mental time out and think about the consequences.
A Friend Deserves a Sincere I'm Sorry
Children are never too young to understand the value of an apology. There are age-appropriate ways to help our children apologize or be held accountable for their actions. When an apology is needed, make it happen.
A Final Word on Accountability
Accountability sounds a lot like punishment, doesn't it? Although it may seem that way, there is a significant difference between punishment and teachable moments tenderly wrapped in intentional consequences.
Accountability creates environments for our children own the decisions they make. If we can successfully teach our children that there are consequences for their actions, then we are one step closer to helping them understand the ripple effect these actions have for a lifetime.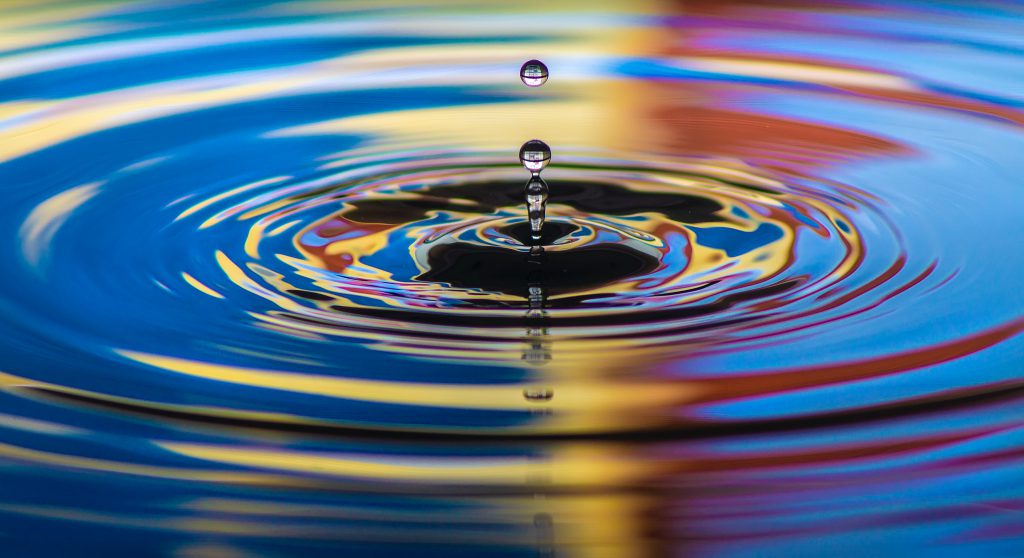 Accountability is providing age-appropriate consequences for the decisions or commitments our children make. This accountability begins by helping our kids to follow through with their commitments and own their mistakes.
Bring it Home
Want to give it a try in your family? Below are exercises you can use with your kids to help teach the value of thinking through our actions and owning the consequences.
Read: What if Everybody Did That?
Read the book What if Everybody Did That? by Ellen Javernack. Discuss how our actions can affect other people. Talk about the importance of thinking about how a decision could affect others before acting.
Watch: Moana
Watch the movie Moana and talk about how Maui's decision to steal the heart of TeFiti affected not only his life but the life of an entire tribe and their beloved island.
Brainstorm: Apologies
Is there someone you or your child needs to apologize to for a poor choice? Think about age-appropriate ways to make amends. It can be as simple as a hand-written note, a coloring page, or a hug or hifive. The approach is not as significant as the act of apologizing.
Look: Teachable Moment
The next time your child makes a mistake, help them own their actions. Talk about how the situation could have turned out differently if we used our head before we used our hands or mouth.
Read the Introduction to this series HERE!
Read the previous post here: Teaching Empathy to Our Children