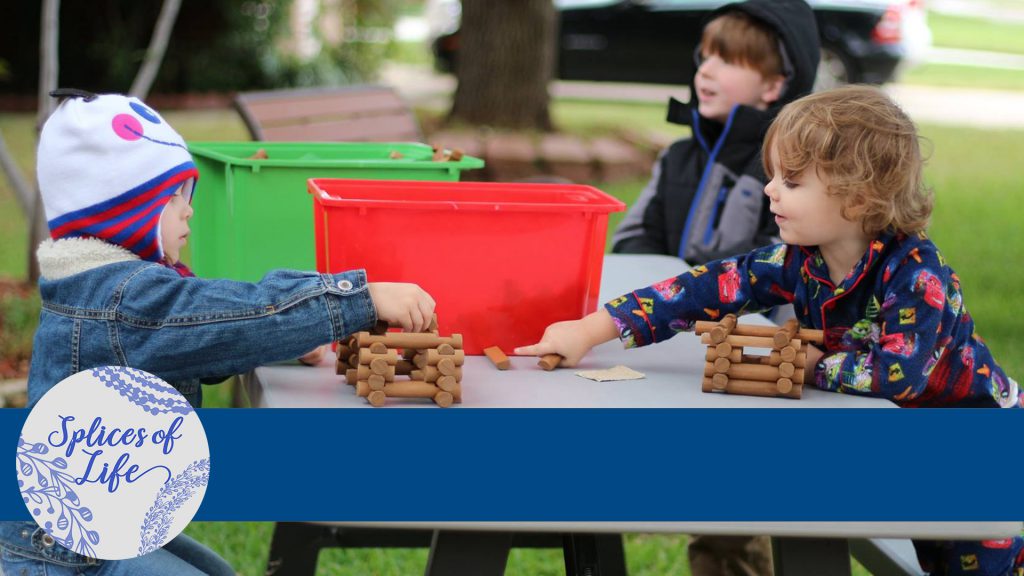 It's the weekend. The sun has barely made its sleepy appearance. Under cozy covers encasing my dreams, I am interrupted by the tap, tap, tap of tiny fingers. 
"Mommy?" she whispers. "It's seventy o'clock!" My eyes squint as I focus in on my darling little girl. "Alright, baby. Go get dressed."
Moments later she meets me at bottom of the stairs. Unpacking her go bag, she breathlessly describes each item and the role it plays in our little morning meeting. She pulls out an empty square tissue box wrapped in three rubber bands. She places it in her lap and plucks the rubber strings. "We can sing Twinkle, Twinkle Little Star." Digging in her bag, she pulls out a pink change purse with latticed embroidery. "I can pretend to pay for our Starbucks-I think I know how to play war-should I get cards? Or go fish?" Her voice heightens, "I know how to play go fish!" My smile widens as I take in her delightful words and expressions. I manage to speak, during a necessary breath, and encourage her to grab some art supplies so we can go.
Just before we slip away to the garage, her sleepy brothers traipse down the stairs. I hold my breath but it's not necessary. They smile in a knowing way as if to say, "We know it's her turn." I exhale and we make our way to the garage.
Our ten-minute drive is filled with the joyful chatter that my 6-year-old daughter has brought to me since she uttered her first word at 7 months. "Mommy? My teacher says she'll see me on Wednesday. Why would she say that? Won't I see her on Monday?" Before I can answer, her nostrils scrunch and flair as we both catch a whiff of a very unpleasant odor in the morning air. Covering her mouth and nose, I make out her muffled words, "What is that smell?!" A few moments later we recover and pull into the coffee shop parking lot.
We step inside our familiar spot and order: "Hot chocolate not so hot and a kitty cat cake pop for Charlee, please. And a hazelnut latte and coffee cake warmed up for me."
We find our seats near a window in the back. She draws. I write. The chatter never stops. Like a playlist, it moves from Halloween costumes to Rapunzel on to who she plans to invite to her birthday party – a mere 5 months away. The delight of her eyes, the gentle timbre of her voice. Her dark bangs falling across her face. She speaks to me.
I am a tape recorder. I take in every word.