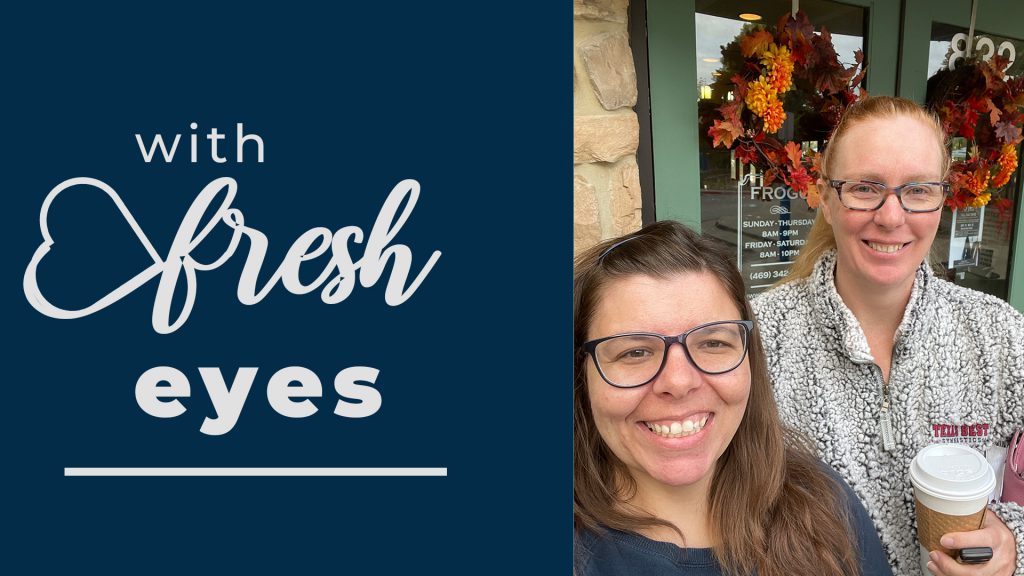 "There they go again," I say. "Will they ever learn?" My friend Staci shakes her head and smiles. We've been reading the book of 1 Samuel over coffee. Because we meet just a few times a month to discuss what we read, I find myself savoring the passages in a way that is unusual for a bibliophile like me. But this slow simmer in Samuel has proven beneficial for both of us.
Using our best biblical exposition, we've identified the major characters and considered the setting. We've paid careful attention to the stories in scripture that are more developed and pondered why the author thought this pericope or that prayer more important than others for the original hearers.
In our time together, we've sat with Hannah as she grieved in her infertility, celebrated when God gave her a son, and marveled at her ability to give Samuel back to the Lord as she promised.
Our mouths were a-gape when we read of how the Ark of the Covenant of the Lord passed from not one, not two, but five different camps of the enemy. We giggled at the astonishing return of the ark by way of milk cows separated from their calves who ambled up a mountainside counter their mothering nature.
Though we are not even half-way through this first book of Samuel, my bible study buddy and I have discovered a pattern. The people of Israel follow God for a while, then begin to doubt and turn to idols. They are captured, defeated, or disrupted, and they cry out to God who rescues them. Then they put away their idols and follow God completely again—until they don't.
Then in a move which signifies an ultimate lack of trust in God's provision, they ask for a king. Samuel places palm to forehead and perhaps God sighs. Give them their king. They're doing it again. Forgetting about Egypt and what I have done for them.
After Samuel anoints Saul as their king, he gives them a rather salty pep talk. Have I ever led you astray or acted in a fraudulent way against you or God? he asks. No, never! the Israelites reply.
His spotless track record established, he tells them,
14 If you will fear the Lord and serve him and obey his voice and not rebel against the commandment of the Lord, and if both you and the king who reigns over you will follow the Lord your God, it will be well. 15 But if you will not obey the voice of the Lord, but rebel against the commandment of the Lord, then the hand of the Lord will be against you and your king.

1 Samuel 12:14
He continues,
24 Only fear the Lord and serve him faithfully with all your heart. For consider what great things he has done for you.

1 Samuel 12:24
Over and over, Samuel reminds them of how God rescued them from Egypt—as if on hands and knees entreating them to get it.
Life Lessons from the Bible
As my friend and I end our time together, we try to consider what we might learn from our reading. We are not Israel, we were not rescued from Egypt, and we are not turning from God to idols of wood or stone when things get uncomfortable.
But we are redeemed by the Anointed One who rescued us from the consequences of our sins. Romans 6 reminds us, "we were buried with him through baptism in order that just as Christ was raised from the dead through the glory of the father, we too might walk in newness of life."
In addition to being rescued like the Israelites, we also have a tendency to return to our sin.
Paul continues in Romans 7
19 For I do not do the good I want, but the evil I do not want is what I keep on doing. 20 Now if I do what I do not want, it is no longer I who do it, but sin that dwells within me.

Romans 7:19-20
Paul's words describe the steady struggle of Christians all too well. Perhaps I should be shaking my head at myself and asking will I ever learn?
But instead, Staci and I choose to give thanks to God, who through the gift of His Son, adopted us into the family. We choose to fear the Lord and serve him and obey his voice and consider what great things he has done for us. And that is a lesson we have both learned and we rejoice together in its rich meaning.