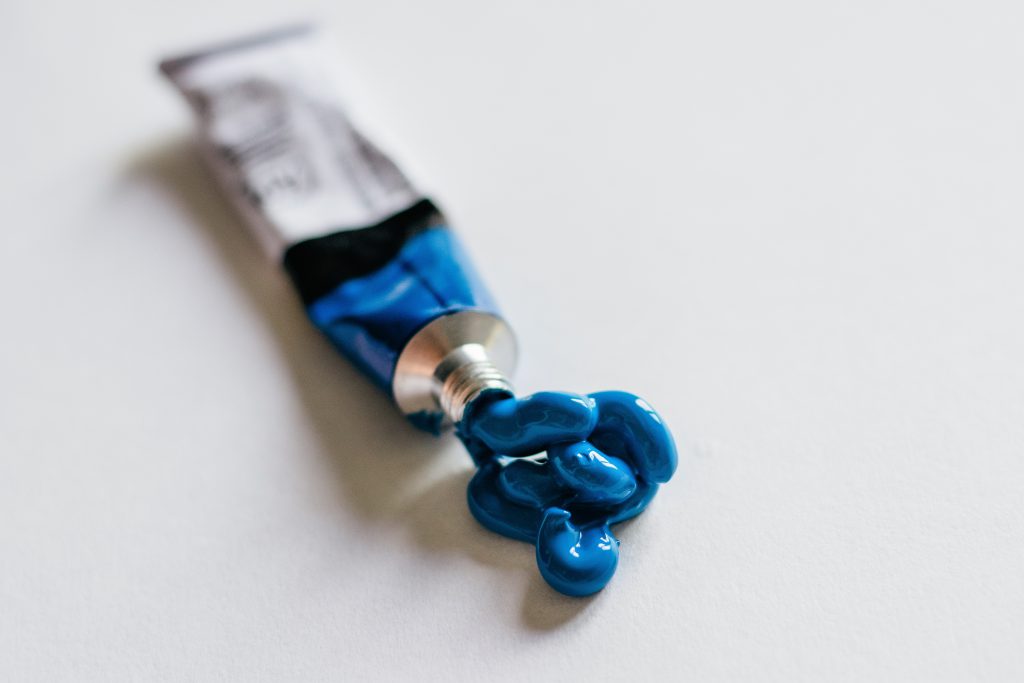 As we study Murillo's work, Linda points out the significance of the paint's thickness. It seems the thinner the paint, the more secondary those particular details, the thicker the paint the more primary. Even the intricate details—the musculature of the son's leg or the dog reaching up to his master— become more pronounced by way of multiple layers of paint.
I study the boy with the cow. Though it serves an important role in the story told on canvas, the thin quality of the paint tells me it is not the most significant detail.
I scan the painting landing on the woman on the opposite side. I wonder. Is she a sister? A mother? But again the texture of the paint instructs me not to linger too long in search of significance.
My eyes sharpen on the round basket—the clothes gleaming bright whites, vivid blues, reds and orange. They lead me to the man holding the basket in his golden outfit—the paint thickly applied. Who is this man? The older brother? A servant? The depth of the paint demands pondering but his face leads me back to the facial embrace of father and son.
Thick or thin the elements always point me to father and son.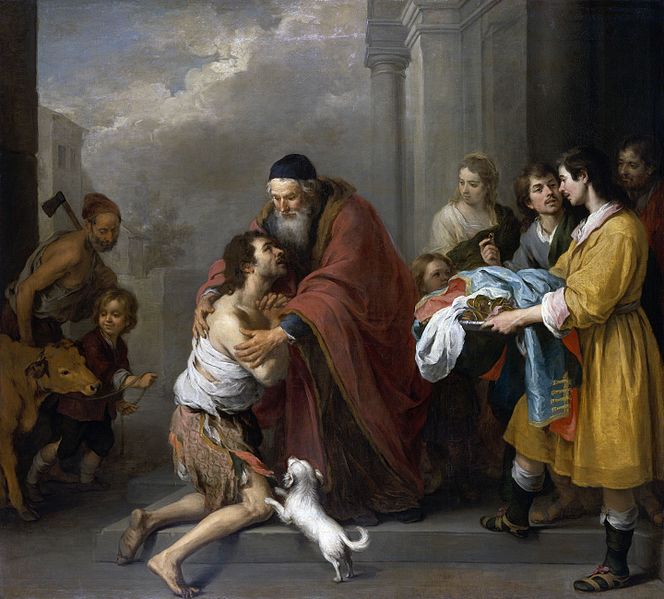 This is Part 2 in a six-part series called "Teach Me To See"!
You can read Part 1 HERE!
You can read Part 3 HERE!
You can read Part 4 HERE!