Living Clutter Free in the New Year. It really is possible. A new year tends to be synonymous with  fresh starts and clean slates. We clean out homes, purge the junk, and haul it off to donation places like Goodwill and Salvation Army. I bet these guys stay pretty busy around the New Year. I personally think it's the best time to find a treasure for next to nothing in perfect condition. But I digress. This post isn't about acquisition. It's not even about getting rid of your junk although that's a great place to start*.  It's about putting a halt to the clutter before it happens. Here are:

9 Tips for Living a Clutter-Free Life in the New Year
Recycle Junk Mail at the Curb
My husband has gotten in the habit of  "processing" our mail before it even makes it in the house. What this entails is going through the mail while standing over the recycle bin. If it's not a bill, magazine subscription, or cards from a friend or loved one, it's likely junk mail. Anything that qualifies as junk mail is tossed. Before he even steps foot in the house, the junk mail is in the recycle bin. My husband is a genius!
Keep a Goodwill Box in the Garage
We started this habit of living in a "purge mentality" early in our marriage by simply placing a large box in the garage. Then, as we put things away (laundry, toys, books), we mentally ask the question: "Does this serve a purpose anymore?" If we determine the item doesn't hold value anymore, it goes in the "goodwill" box. When it's full, we drop it off at a donation location.
Pause before you purchase
Amazon Prime makes purchasing items way too easy. Instead of hitting purchase right away, try putting something in your virtual shopping cart and let it sit there for a few days to decide whether you really need to make this purchase. Ask yourself questions. Do I really need 10 barbie dolls. Just because they are $1 a piece, and a steal of a deal, doesn't mean that I need them!

Have an "In and Out" Policy
For every one thing you buy or acquire, get rid of two things. That book you're jonesing to buy, give two books away or take them to the used book store and sell them. Or put them in that Goodwill Box you have in your garage! If you get a new pair of shoes, give away two pairs you no longer wear. I've heard different versions of this and honestly haven't tried it. I think I may give it a go this year and see what happens!
Borrow Instead of Buy
I've already hinted at my book addiction. This year, however, I am going to be a little slower to hit purchase and try borrowing books. Between the library and friends, I have access to a lot of great books! Try that "pause before you buy" tactic and instead ask friends if they have an item you need and will only need like once in your lifetime. If you edge your yard twice a year, see if someone you know would allow you to borrow their edger. Maybe they can borrow your carpet cleaner for their annual carpet cleaning.

Don't Buy Kids Meals
I know. The kids may not be happy with you in the beginning. But am I the only one who goes crazy with all the random toys that show up everywhere? In the car. In the couch cushions. On the kitchen counters. If you eliminate the source of these clutter-inducing items, you don't have to worry about slipping them in the donation pile, without your kids knowing, when you just can't take it anymore. On a side note. You will save so much money by purchasing exactly what you need and nothing more. A few chicken nuggets and a large fry. That's all you really need. Well maybe a large sweet tea, too.
Be Materialistic
In the commentary, Minimalism, they make a very startling statement. They say that perhaps we aren't materialistic enough. If you think about it, we drop our old stuff of at Salvation Army, only to come home and buy more stuff. The new stuff gets old so we throw it away or donate it and get more stuff. We don't value what we have anymore. So how do we apply this? Try making purchases that will last. Ask yourself: "Is this item the latest trend or does it posses timeless value?" In our children's playroom, the timeless items are the play kitchen, the musical instruments their grandma gave them, the tent that my husband made for them one Christmas, and the books on the shelf. Amidst these timeless toys are many that will find their way in the goodwill box in the year to come.
What if I became more materialistic?  What if I considered purchases from a more scrutinizing lens. We started doing this approach at Christmas and it's helping minimize the clutter tremendously. So as weird as it may seem, I challenge you to be more materialistic this year. Let me know if it makes a difference with the amount of clutter you have.
Find Alternatives to Gifts
My sister in law did a very special thing for our family this Christmas. Instead of purchasing us gifts, she used the money to make a donation to Preemptive Love, an organization that "…meet[s] families on the frontlines of conflict, providing them lifesaving food, water, and medical care. We give them what they need to hold on and hold out." With her donation, came this beautiful doll. I've placed it in our living room and we've encouraged our children to pray a simple prayer every time they see this precious doll: "God help me to see and meet needs".  If they learn that lesson, if I learn that lesson, this gift has not only changed the lives of those families in conflict but it has also changed the hearts of my family members.

Clean up your schedule
A cluttered schedule often leads to a cluttered home. When we're busy, we eat out more. We are also more frantic in our shopping. When we're over busy, I find that Amazon becomes our lifeline. Our house is messier, the dishes overflow the sink, and my mind is a wreck from all the chaos that I can't keep up with. Let's commit this year to create negative space in our lives. As you clear the clutter of your schedule, the chaos of the house will follow suit.
This is YOUR YEAR!
For many, there's something quite refreshing about a clean and clutter-free home. There's nothing more discouraging, however, than a house that returns to a cluttered state in less time than it took to declutter. Make this THE YEAR. The year you not only get rid of the clutter but keep the clutter gone for good.
---
Find Me on Social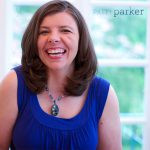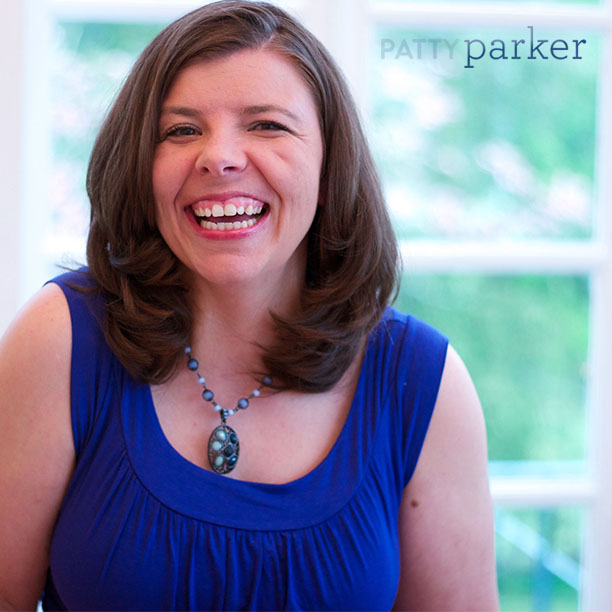 I'd love to hear how it goes! Show me your clutter free victories. Tag me in your post @pattyparkerblog. You can follow me on instagram here.
---
* If you are already overwhelmed with the stuff you have, I highly recommend this post. This gal does an amazing challenge called 40 bags in 40 days.