Christmas shopping can turn into a crazy "keeping up with the Jone's" escapade. Tame the crazy shopping peer pressure with these simple gift ideas.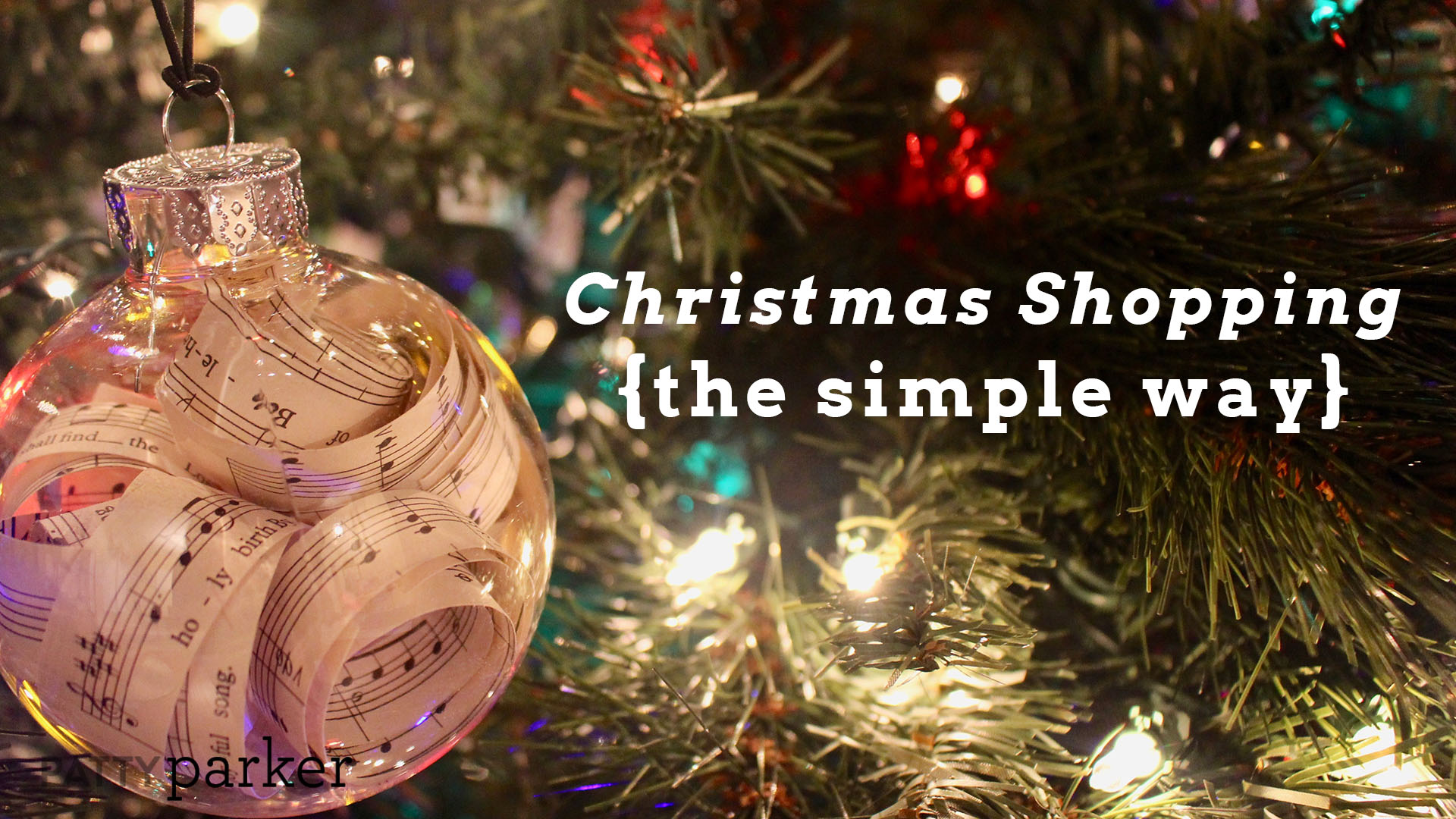 Christmas shopping used to stress me out a bit. I would worry whether I had bought the right gifts. Did I get enough presents for each child? Then I came across a concept that simplified my Christmas shopping significantly.
It's this:
This idea is not original. Any google or pinterest search will turn up multiple spins on this idea. Here is our approach.
Christmas Shopping Gift Idea # 1- Buy something they want
Most children have very long Christmas wish lists, but if you pay attention, you can find an item or two they keep bringing up over and again. If they continue to talk about it, you really want to pay attention. What if they aren't asking for anything?Sometimes it may be a little more challenging and require some sleuthing. Last year, our son was chronically snagging my phone to take selfies and do photo shoots with his toys. Although, he had not asked for a camera, we thought it might be a gift that he wanted. Pay attention to not only to what your child asks for but also hobbies and activities your child has shown an interest. When you do, you'll likely find some great ideas for gifts.
Christmas Shopping Gift Idea #2- Buy something they need
This is, typically, a more practical gift. Perhaps they've outgrown their car seat, or need a new pair of rainboots. Sure, they probably won't hug you incessantly in gratitude for this gift but it is a need being met. There are ways to make a practical gift special. For our "something you need" gifts, we bought the kids bath towels because they needed them. We gave our daughter a Frozen Themed Towel. The oldest got a Yoda bath towel and the baby received one that looked like a monkey. They loved them, as it matched their interests, but it also met a practical need. A year later, they are still working well.
Christmas Shopping Gift Idea #3- Buy something to wear (share)
Confession time. I truly thought I had seen the phrase include "something to share" but everywhere I look online, the phrase is "something to wear". Oops. Although I only have personal experience with one, I will cover both.
Something to Wear
This could be any article of clothing including a jacket, several outfits in the next size up, new hair-bows, socks, sweaters, or shoes. To make these practical gifts more exciting, consider socks or shirts with their favorite characters on them. Match the hairbows with a pretty mirror or brush.
Something to Share
I truly thought the phrase was "something to share". It speaks such an awesome message. Being something that we could all value. Last year, we bought a futon that we put in the playroom where we read bedtime stories nightly. It was a major upgrade from being on the floor! This year, we plan to buy a video gaming system. Not only will it be a fun family past-time, it will also be helpful in building relationships with the middle school teens that my husband mentors from church.
Christmas Shopping Gift # 4- Buy something to read
The Parkers love books! As a result, this gift idea was both easy and very difficult to . It was easy to find the perfect books; difficult to to narrow the list down. We decided to find a book that the entire family would enjoy and one age/interest appropriate book for each child. This kept it simple and the books we chose are still treasured by the entire family several months later.
How to Know Your Gifts are Enough
In years past. I didn't know when to stop. I found myself questioning over and over whether I had bought enough gifts. I would fret over whether the gifts were enough so I kept buying. Weeks later, Christmas was a distant memory and most of the toys lay scattered throughout the house forgotten and unused.
Using this simple approach last year removed a lot of the questions and fears. I want you to know I wasn't without fear. I still worried whether the gifts my children received would be enough. I even had to "cut myself off" on the stocking gifts. And we did Amazon Prime Now a gift for our eldest after he asked Santa for it last minute. All the same, I feel like we were more successful at keeping the main thing….well, the main thing.