Cover Them: Bite Sized Prayers for Busy Moms is a gem of a book, especially, if you're a mom of littles. As the title implies, this is a devotional for moms who don't have time for devotionals. That's probably every mom on the planet most days! Here are my thoughts.

Cover Them: The Set Up
A year ago, author Britney Frey, started writing down scriptures and prayers with her children in mind. She planned to put it in book format for them. She says that is where it was supposed to stop but she soon realized that moms everywhere could benefit from the power of God's word and intentional prayers in their own life. As a result, Cover Them is now available to us! The book is broken into 60 days of devotionals. Each day has a verse from the Bible and a 1-2 sentence prayer, in response to the verse, for your children. There are beautiful illustrations on each page and although, it wasn't likely the author's intentions, there is space on most of the pages to write your own notes and additional prayers.
Cover Them: Why I Like It
The devotions are bite sized. It takes less than a minute to read and respond and yet their simplicity is packed with so much intention. For example, day 8 was a prayer for our child's faith. It can be so easy to let off the gas pedal in our prayers for our child's faith but this should be our greatest, most consistent prayer for our children.
As a result of this book, I am actively praying for my children daily. My eldest is 7 and this is the first time I can say that I am praying for my children consistently.
The illustrations are precious. I mean…look at this!
Cover Them: Who is it For?
I think any parent  would appreciate this book. If you are looking for a book for a new mom or a gift for baby dedication, this is a great one.  I imagine grandparents would love this as well to help intentionally pray for their grandchildren.

Cover Them: The Bottom Line
Cover Them is a sweet, beautifully illustrated book that uses scriptures and simple prayers to help the busy mom pray for her children.
Early mornings are very sacred for me as it's about the only time I have alone before the busy and crazy ensues. I have a very small window of time between when my alarm goes off and I sit up in bed and when my children come bounding down the stairs. This sweet little book is just enough to turn my heart and prayers to God. It helps to start my day with a focus of raising my littles to love, serve, and share Jesus.
And I love it!
I love it so much that I want to give away a copy of the book and this beautiful canvas bag that so resonates with me.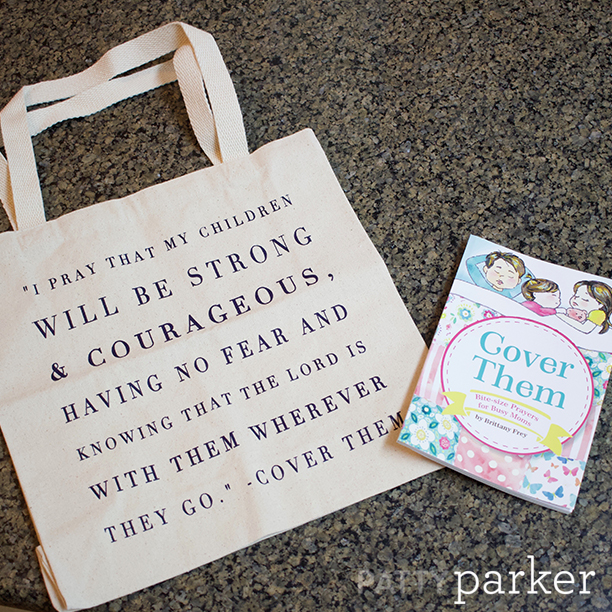 Would you like a copy?
Here are the contest details! (CONTEST CLOSED!)
Simply follow my Instagram account and like this photo.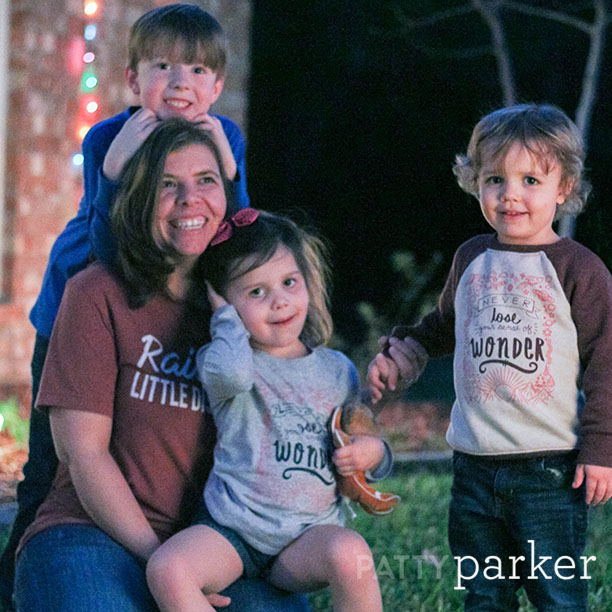 If you're not on Instagram, simply comment on this blog post for an entry! Then on Friday, June 15th, I'll draw a winner on Instagram Live. So you may want to follow my Instagram handle for notifications but you don't have to be "present to win"! CONTEST CLOSED!!!
Good luck! And if you don't want to wait for the contest, you can always order the book here!
---
Want more? You can check out all my book reviews, including The Action Storybook Bible, in my Library here!