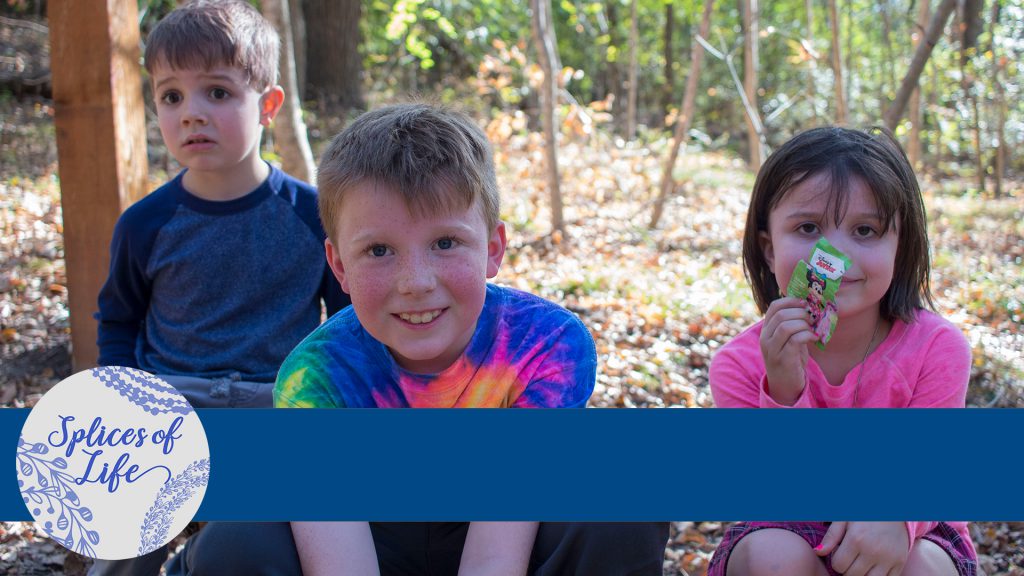 Today I took my three children on a nature hike that proved to be a very brief encounter with the woods. I had imagined myself a Scouts leader who could seamlessly guide my little brood on a simple nature trail. I knew was wrong when my eldest read a sign at the trail's entrance and began to panic. There was promise of poison ivy, strange animals, and snakes on this trail! His hesitance was matched by the fears of his brother and sister who both insisted that this path could not be safe if there was actual nature to be found in it.
After a few moments of reasoning with my hesitant travelers, I was able to assuage their fears or, perhaps, just redirect their attention to the dirt path that lay before them. However, when we stepped foot into the shaded wood, more than the temperature changed. Our world was transformed. We went from blinding white light to a palette of delicious browns and greens. Twigs snapped as we walked tentatively on fallen leaves and wandering vines.
My three little ones, who had clung to me like a blanket tightly swaddling a newborn, were now venturing further from me taking in the assorted buffet of trees. Tears became giggles and observations. The thick oaks sprinkled themselves among the rows of pencil-thin trees. Our eyes followed the path of the interlocking branches which created a canopy of shade.
One ant, on his way down through the crevices of a large oak, caught our attention. We held our breath as we witnessed the fluid movements of his shiny black body. We marveled at his strategic meandering.
And then—without warning—my youngest burst into tears as he pointed out a log set to the side of the beaten path. After convincing him that the poor tree had not suffered the fate of a thoughtless lumberjack, I seized the opportunity to snap a picture of my three explorers. I encouraged them to smile and so they did­—in their own unique way. One looked to his right—refusing to face the camera. Another held up a magazine clipping inadvertently blocking her face. My first-born—positioned himself perfectly in the center and smiled tenderly at the camera.
As the shutter closed on my fifteenth attempt at an acceptable candid, we were interrupted by a text message from my husband. He was off work early and wanted to take us out to dinner. I told the children it was time to go and, for the first time in the history of childhood, they each compliantly and exuberantly followed me out of the pseudo-forest.
Casting a longing glance at the path now behind me, I sighed. "We need to get out more."