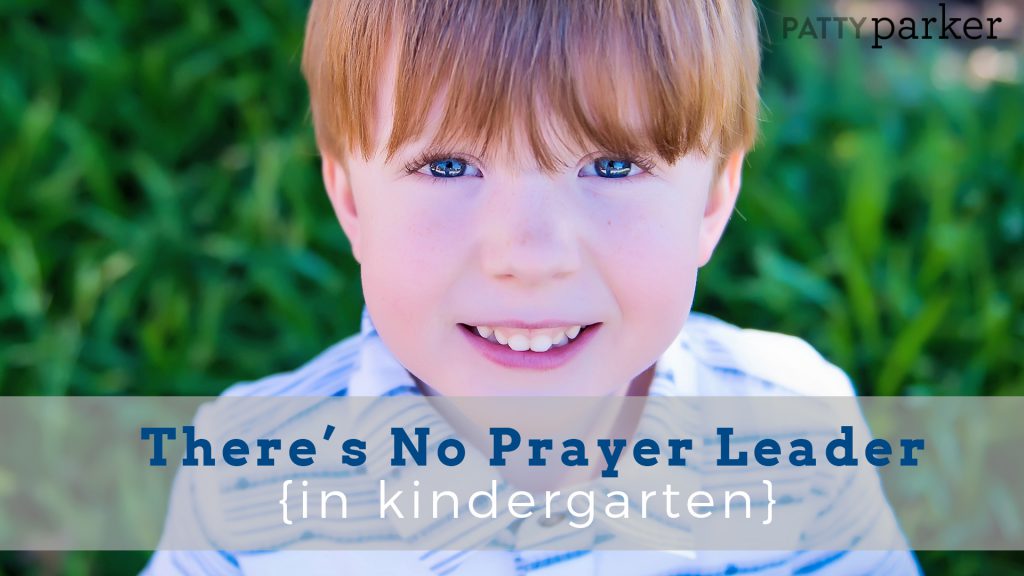 Dear Dominic Truth,
Not too long ago, you shared with me that your friend Blake told you, "There's no prayer leader in Kindergarten". Because you have been raised in a Christ-centered home, attended a Christian Preschool , been a part of church your entire 5 years of life, and have been surrounded almost exclusively by Christ-followers, I can understand your surprise at learning this.
At least that was my first response. But then, being the deep overthinker that mommy is, I began to contemplate what that really means for you.
There's no prayer leader in kindergarten.
No one inviting you to start your day at school in prayer.

No one reminding you to fold your hands and bow your head to give thanks to God for your snack and lunch.
No Bible lesson to instruct you to be kind and loving. Or brave. Or honest.
No songs to reinforce that God will "strengthen you and help you".
No teachers praising you for demonstrating Christ-like attributes. No teachers nurturing you with God's word when your choices are not the wisest.
No prayer leader in kindergarten? I both shudder with fear and squeal with delight at the thought!
For now it really begins.
You will have to decide for yourself whether you will start your day at school with prayer.
You must decide for yourself to bow your head and give thanks for your snack and lunch.
It is up to you to lean on the stories from home and lessons from Church and decide for yourself to be kind and loving to everyone because that is what Christ instructs.
You will have to choose to carry a song of the goodness of God in your heart which you will, no doubt, share with your teacher and classmates.
You will have to rely on the Holy Spirit to make the right choice, the Christ honoring choice.
You'll have to listen carefully to the quiet voice of God as he shapes you through your decisions. You'll have to decide for yourself to confess when you have done wrong even if no one else notices.
No prayer leader in kindergarten? I disagree.
Perhaps, there will be no slot on the class job chart that holds this title. However, I believe and pray fervently that God will raise up a prayer leader all the same.
I pray you will own your faith.

When you cross paths with those, who like you, have a Biblical foundation, may you be the encouragement they need to live out what they know to be true even though no sticker will be placed on the reward chart for representing Christ.
When you come face to face with those who do not know Jesus….when you are confronted with questions of whether or not God truly exists…when you are faced with hard questions like: "Why is Jesus the only way?"…I pray you will wrestle through these questions and find the answers…find the truth in God's word.
May you lead your friends to Christ.
May the years to come raise up a mighty prayer leader. One who will proclaim that he belongs to God and, regardless of religious opinions or cultural norms, lives out the truth of Jesus Christ in his life.
No prayer leader in kindergarten? Why, Dom, don't you know that's you?!
YOU are the prayer leader your kindergarten class needs. You've got this! And all your teachers and mentors past, present and even future will be cheering you on as you lead not only your kindergarten friends but everyone with whom you have contact because you are a prayer leader. 
Love, 
Mom
Dom's Life Verse
Jesus answered, "I am the way and the truth and the life. No one comes to the Father except through me.
John 14:6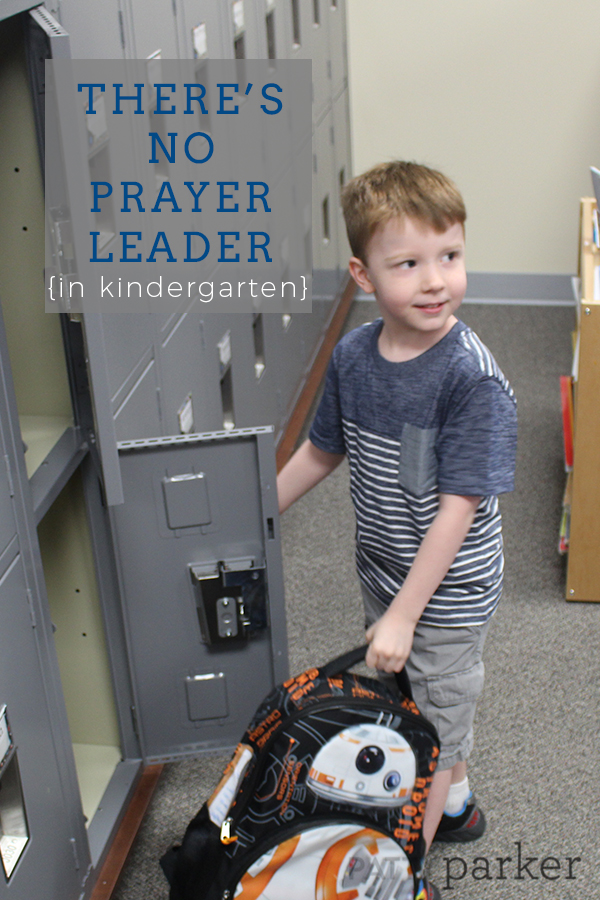 this post was originally posted on Life is Beautiful but is the intectual property of Patty Parker
photo credit for image banner: WonderLove School Photography