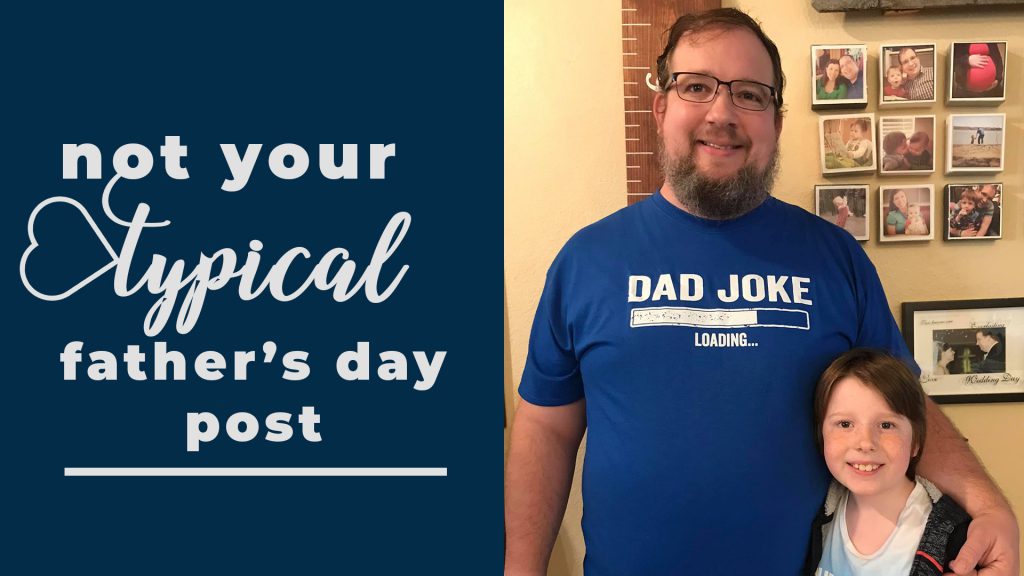 It's been a bittersweet exercise to thumb through my Facebook and Instagram feed today. It's Father's Day— a day set aside to honor dads.
Scrolling through the posts, I see the thank you's to amazing fathers. I witness the blessings and joy these fathers and grandfathers are to their children and grandchildren.
I also see the missing my dad posts. Some are fresh hurts, others said goodbye to their father many, many years ago yet the pain and loss is palpable.
Sandwiched between the best dad ever and I miss my dad terribly, there's the unseen post. Unseen because it is left unsaid. Not posted. Not voiced.
Many have longed to be called daddy for years and have yet to hear this glorious word spoken from the lips of their very own offspring.
Others are silently posting: I wish I had a dad worthy of this holiday. Whether living or passed on, they wish that they could say, with conviction, I love my dad or I miss him terribly. But the words fail because their dads failed.
It's a tough spot—Father's Day. Celebrating, and rightfully so, those who have fathered well. They've made mistakes, of course, but at the end of the day they have loved and lived well the role of father.
There's a part of me that dreads every Father's day. Each year I grieve a loss. Like a tormented King Saul, my father struggled to be a good man. Although he tried, my dad failed more than he triumphed.
Most of my memories are filled with proof he failed. There are a few sweet moments I try to hold onto— wishing they would wash away the painful recollections. Sometimes my intellect wins out and I can see and name the psychological demons that so tormented my dad's mind.
In rare moments of grace, I can sympathize and even applaud his fight to overcome his own abuse-filled childhood. In many ways he did overcome. But not completely. Although hurting people hurt people, that doesn't mean that I deserved to be hurt and that is what stays with me the most.
Amidst my dad's bi-polar tendencies, my dad lived with epilepsy. My earliest childhood memory involves a thanksgiving gone awry because my dad had a seizure just before we prayed over our meal. Throughout my childhood, seizures and black-outs were a constant and often daily occurrence.
I recall one weekend while home from college sitting with my dad on the front porch. I took a chance and began pouring my heart out to my dad. I shared experiences from school, dreams I had for the future, and ideas I was chewing on. One minute he was smiling and engaged, the next his eyes had a distant look. In that moment I knew his body was present but his mind was elsewhere. The epilepsy had taken over.
In a moment of vulnerability my words fell on the deaf ears of a man experiencing a mild seizure. As I sat there, stunned, waiting for my dad to come to, I felt God speak to my heart. "I will never leave you nor forsake you." My dad had left me but my Heavenly Father was right there.
A dear friend texted me today because she understands what it's like to scan the card aisle in desperate search of a Father's Day card that doesn't cause too much pain to sign and deliver. She shared a beautiful scripture passage and left me with a great reminder. She reminded me of the amazing fathers that our children both have.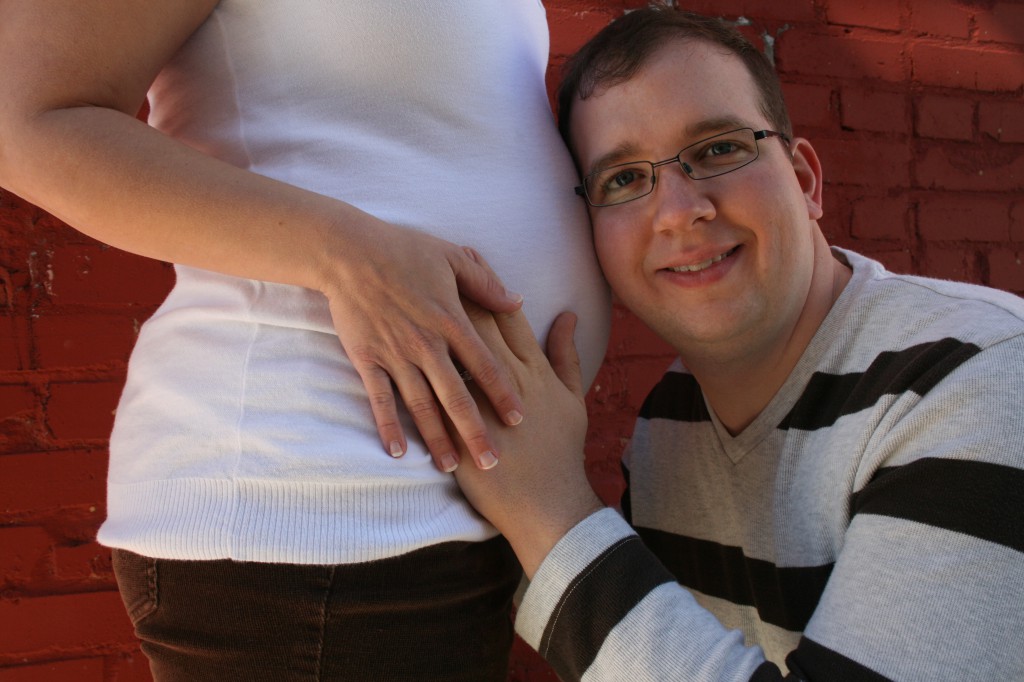 Oh the redemptive work of Jesus!
I have a choice to make. I can wallow in what I've lost or rejoice in what I gained on the day our first child was born. I choose to rejoice.
Although I will likely struggle on days like today for like…always, I am thankful for the father's love. I do not have many fond memories of my dad to look back on but I witness daily the richness and blessings of a daddy who loves his children oh so much.
The Lord redeems my childhood in every hug, every smile and every word of affirmation my husband speaks over our children. It's a beautiful thing.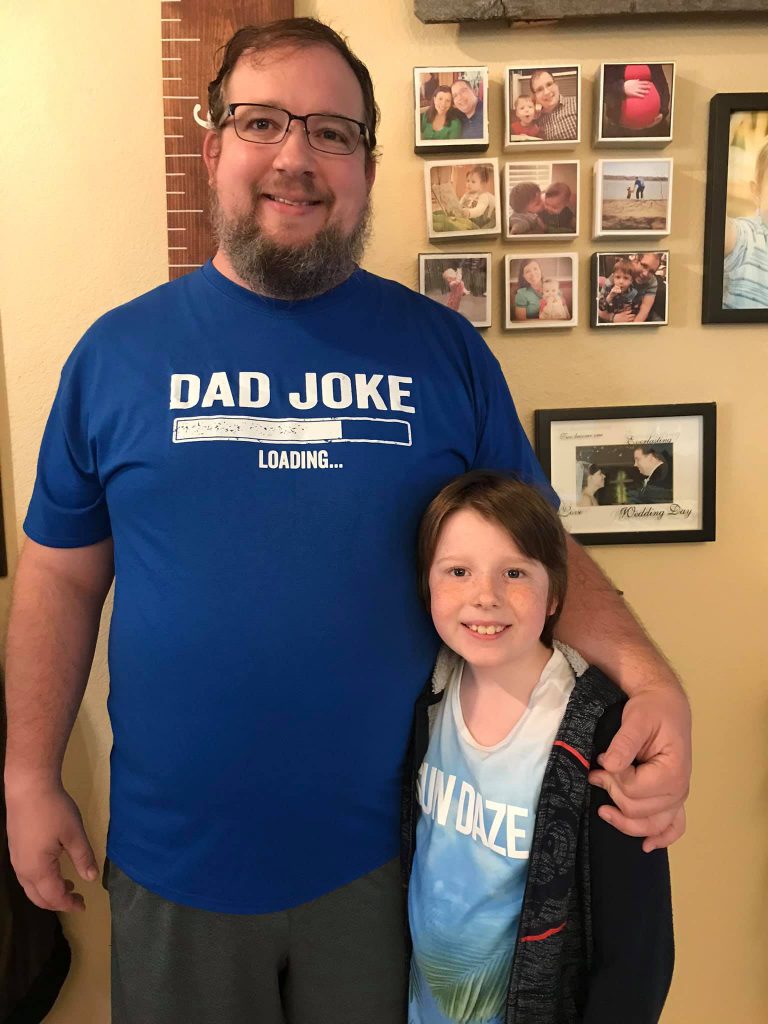 I can't speak to your pain or joy….
But I will try anyway:
If you have a wonderful father, I rejoice with you. You are so blessed and I am very thankful you have this gift!
If your wonderful father is no longer living, may he live on in your laugh, in your smile, in your child's determination or sense of humor.
If you have experienced the loss of a child or never had the opportunity to hear those sweet words: Happy Father's Day from the lips of your child, may the God of all comfort give you peace.
If your relationship with your child is strained, may God restore it.
If your father is not, or was not, what you hoped he should be, may God redeem your story through the miraculous transformation of your father or through the provision of men in your life who honor you as a child worthy of love.
"See what amazing love the Father has given us! Because of it, we are called children of God. And that's what we really are!" 1 John 3:1a