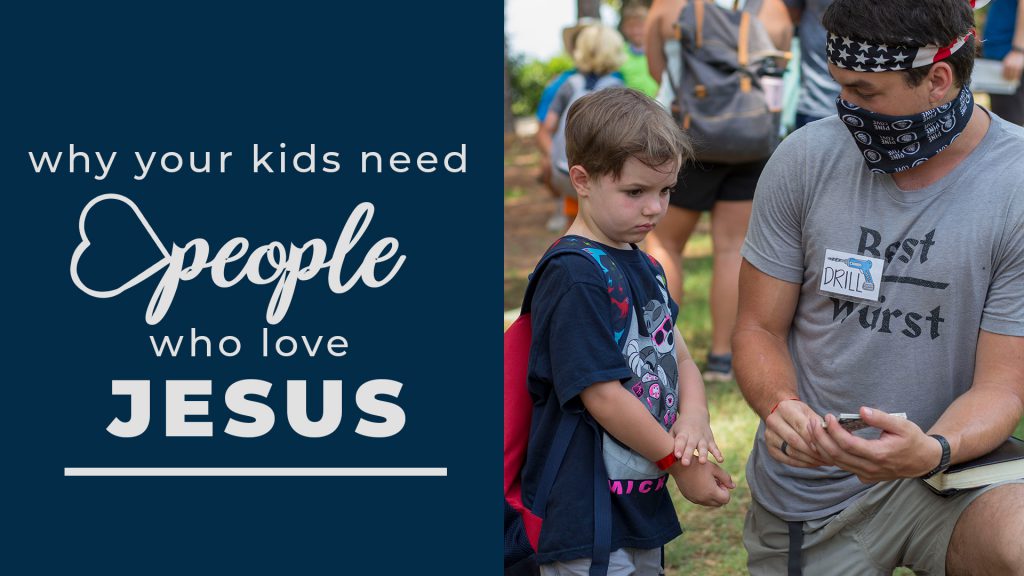 It's been a year, hasn't it? Since mid-March the world we all know has been turned upside down. No one is exempt from the effects of a worldwide pandemic.
But with everything that has taken place there are two events that have anchored my family.
Anchor 1
The first has been online church. No, it's not the same. It's hard to listen to a sermon while your kids are climbing all over you. But an anchor doesn't stop the storm, it holds you secure in the middle of it all.
An anchor doesn't stop the storm, it holds you secure in the middle of it all.
Our church has offered a separate children's program that has been LIFE for our little three. In the first few weeks of shutdown, hearing Mrs Lori call them by name through a tv screen was pure delight.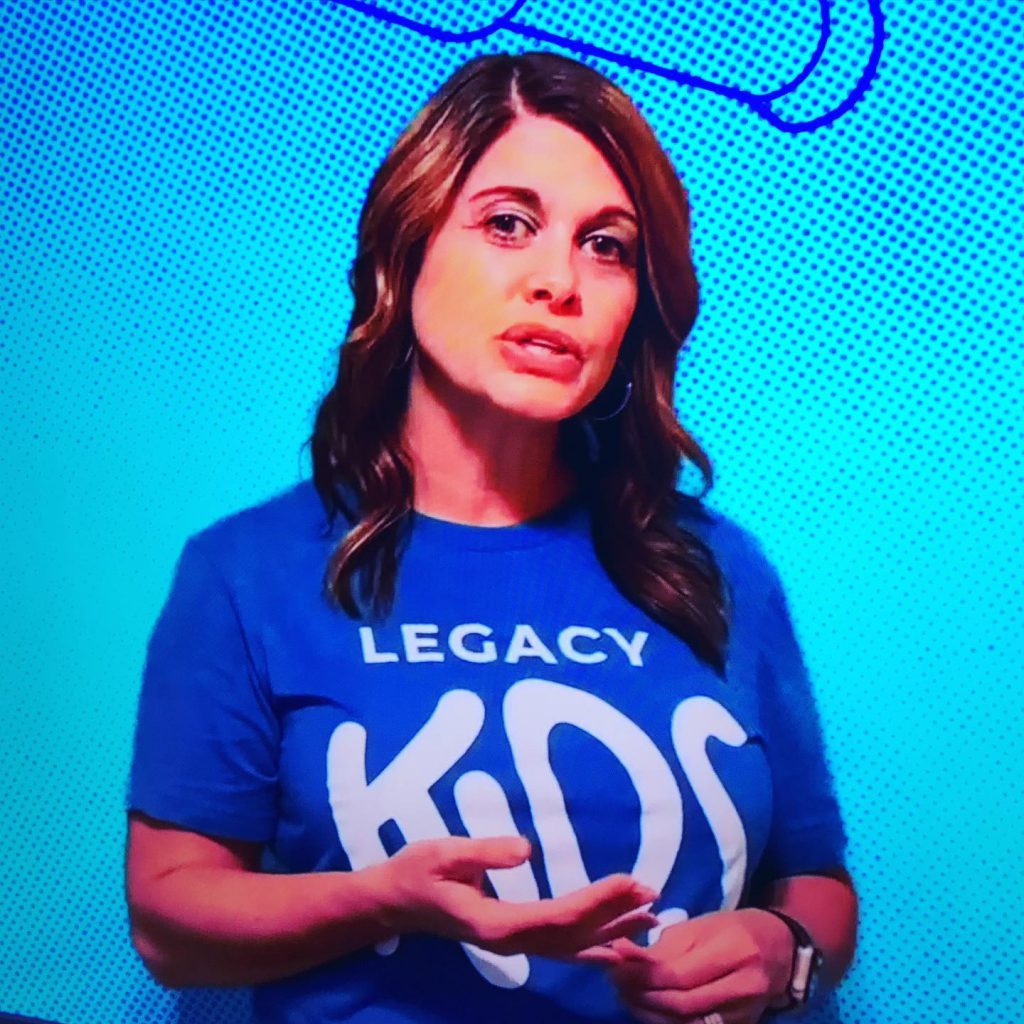 Along with the video, we also have access to activities we can do with the kids. Some weeks we do them. Some weeks we don't. A few months back we did an activity with a heart. The kids all tore up a this construction paper heart. Then we put it back together and wrote these words on it:
"No matter what happens….Remember, Jesus is ALIVE!"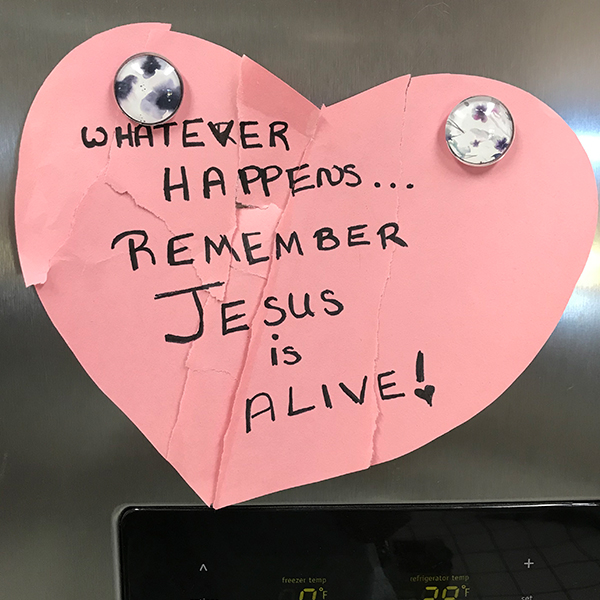 That pasted heart has been on our refrigerator ever since. It speaks to me when days get discouraging. I am reminded that our Savior is not surprised by our circumstances. He is an ever present help in our times of trouble.
I am reminded of another truth as well. I am reminded that we are able to help our kids trust Jesus because there are people in our lives that LOVE JESUS and work so hard to provide resources we need to guide our kids in faith.
So a little shout out to Mrs. Lori and Mrs. Jaime who work tirelessly to make lemonade out of a difficult time. And I can't forget Mrs. Susan and Mrs. Barbara who get online every Saturday to talk with their second grade small group. They make the most out of a 40 minute zoom call and my Charlee is forever marked by these moments with them.
Anchor 2
Our second anchor came in the form of a week of Family Camp at Pine Cove. Again, weirdness abounded as we arrived to camp with masks aplenty and daily temperature checks. But despite the health precautions, the love and care for our family was in abundance. Each of my children were celebrated by leaders who LOVE JESUS more than anything.
I'm thankful for Squirrel, and Drill, and Walk'n (and Bdubs and Pickles, and Speedo and Lava Girl and so many more!) who influenced our children during our week at Camp.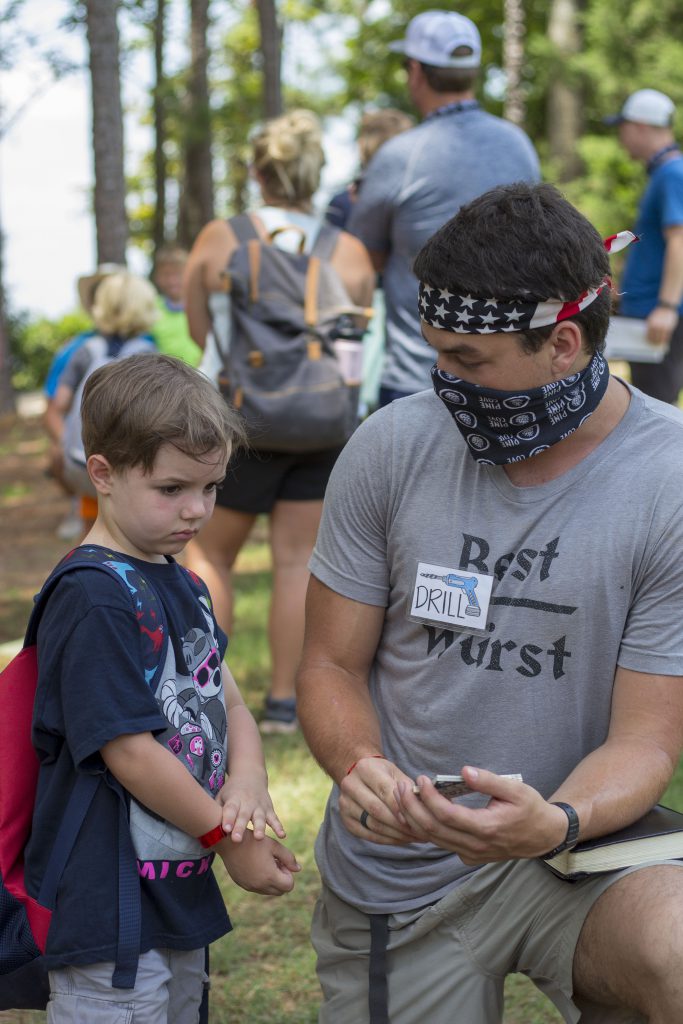 Yes, there was pool time, horseback riding, and zip lines. There were also Family Devo's and Bible Study time. There were heartfelt prayers with and for us.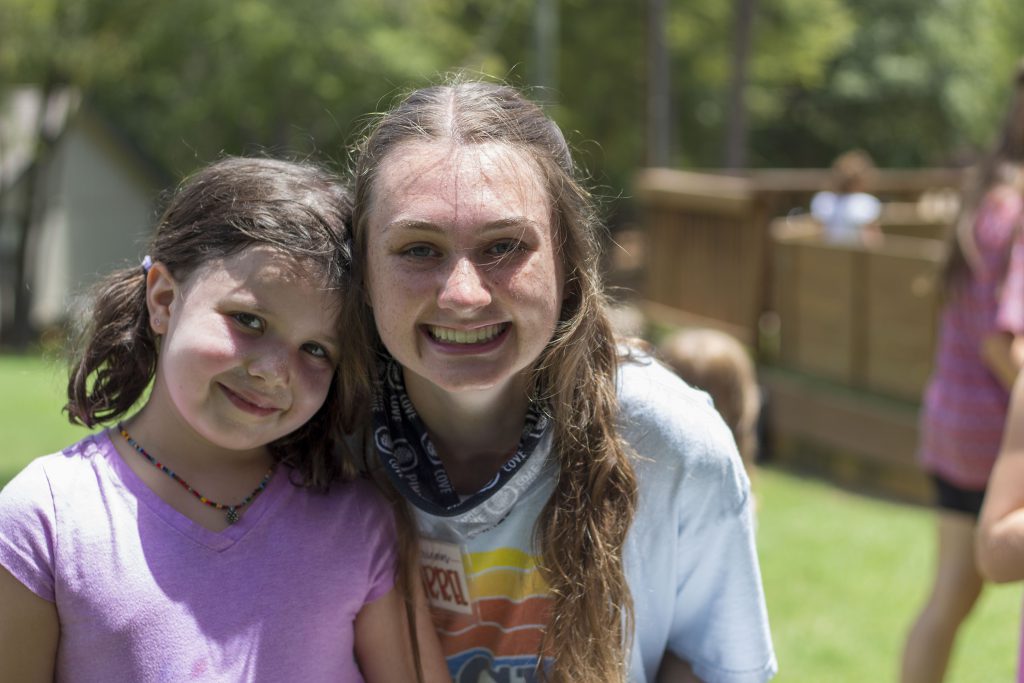 My kids saw people who LOVE JESUS and they want to be just like them.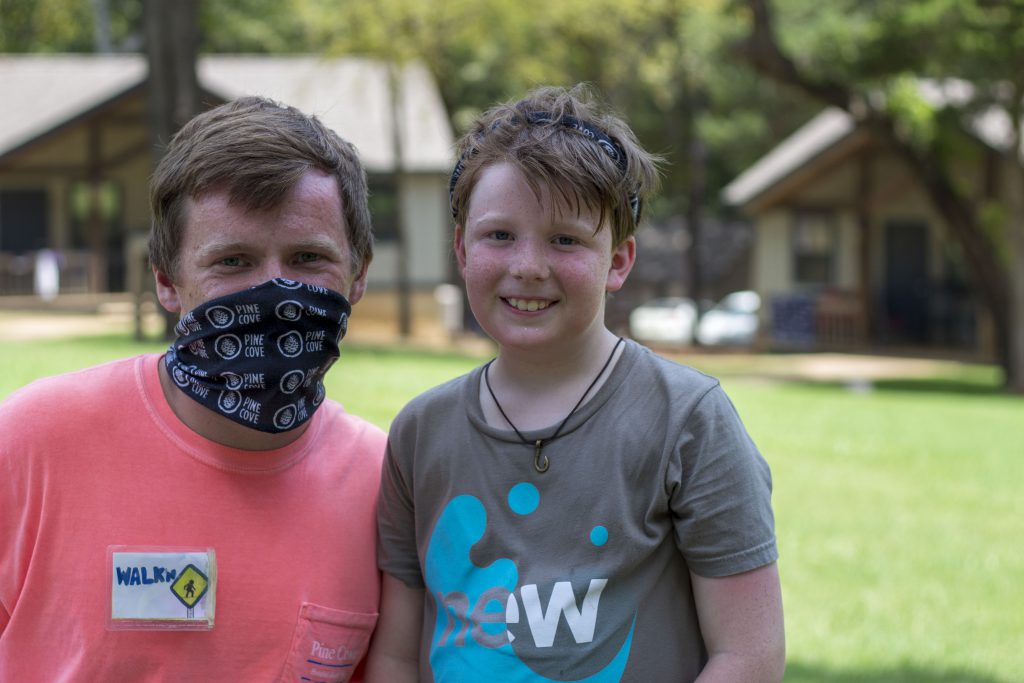 My husband and I are doing our best to raise our kids with the end in mind.
What is our end? To point them to Christ. To be a part of their faith story and watch God use them to introduce others to Christ.
My kids saw people who LOVE JESUS and they want to be just like them.
But we can't do it by ourselves. We need others who love and serve Jesus with abandon. Our church uses a curriculum called Orange that works from a philosophy that the church and the family partner to grow the faith of our families. It's not the church's responsibility to raise our kids to know God and we, as parents, can't do it alone. So we partner.
As our children grow older, mommy and daddy—who used to be pretty cool and awesome—will be replaced by more trendy role models. We pray these influencers will love Jesus. We pray that what they say will be an echo of what mom and dad have been saying all along—trusting Jesus leads to the best life ever. Not one without difficulties, but one with great reward.
We all need Jesus. Don't let the isolation of COVID keep you from seeking out those people who LOVE JESUS. Take advantage of the online opportunities to build community both for you and your children. And don't give up. Pandemic or no. He has overcome the world and is with us always.
I have said these things to you, that in me you may have peace. In the world you will have tribulation. But take heart; I have overcome the world.

John 16:33, ESV
What are you doing to build community and bring people into your circle who LOVE JESUS and can be help build your kids faith alongside you? I'd love to hear your ideas in the comments!