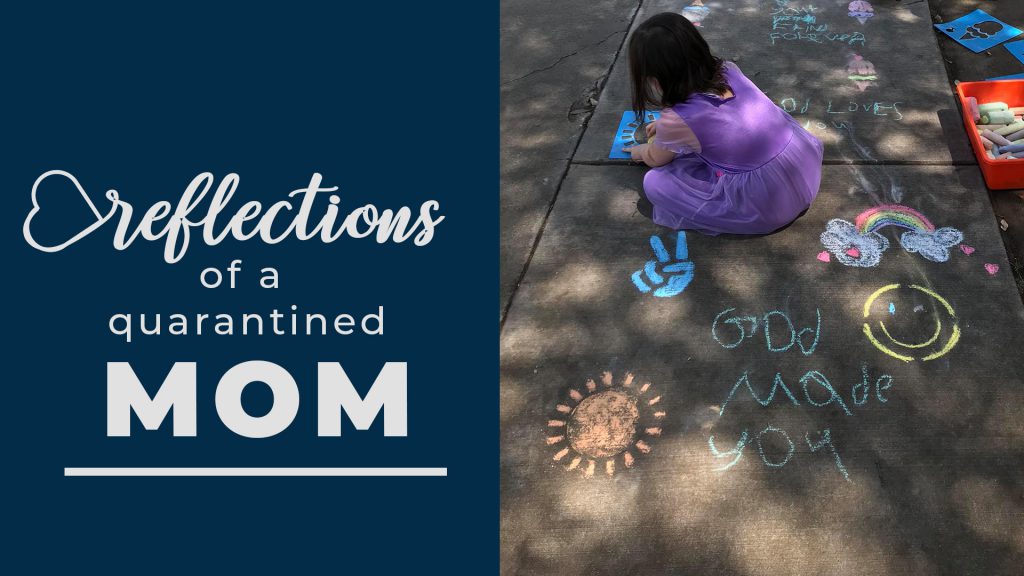 I was a junior in college when I heard the news of the Twin Towers attack. Dr. Mark Rutland stood at the front of the the Bush Chapel Auditorium.With quiet strength, he shared with our small faith-based campus the nightmare that was actively unfolding.
Nearly two decades have passed and I can still see myself , hours later, planted in front of an old television set in the common room of Spence Hall. The florescent lighting flickered in and out, highlighting the faded tile with muddied grout. I remember being afraid and yet not fully comprehending at the same time.
Today, I wonder what my children will remember about COVID-19.
My five-year-old has created an imaginary nemesis named Corona Virus. "He's the worst-est!" my little one says in his best dinosaur roar.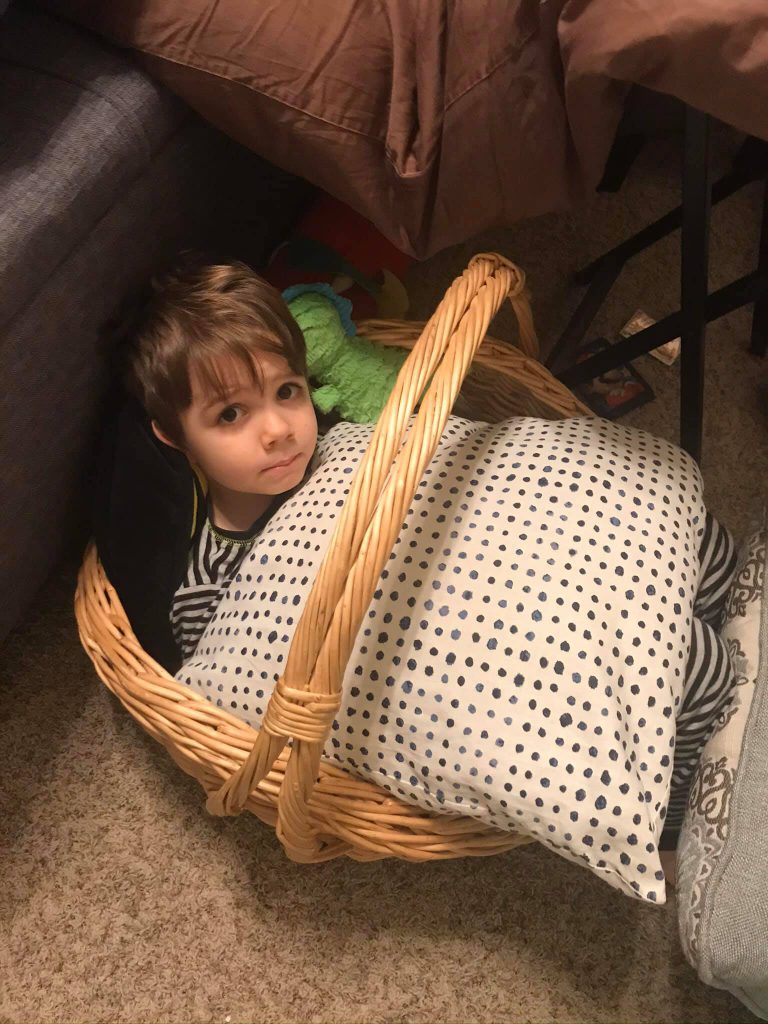 My 7-year-old daughter is coping with books, creativity, and the freedom to wear pajamas every day.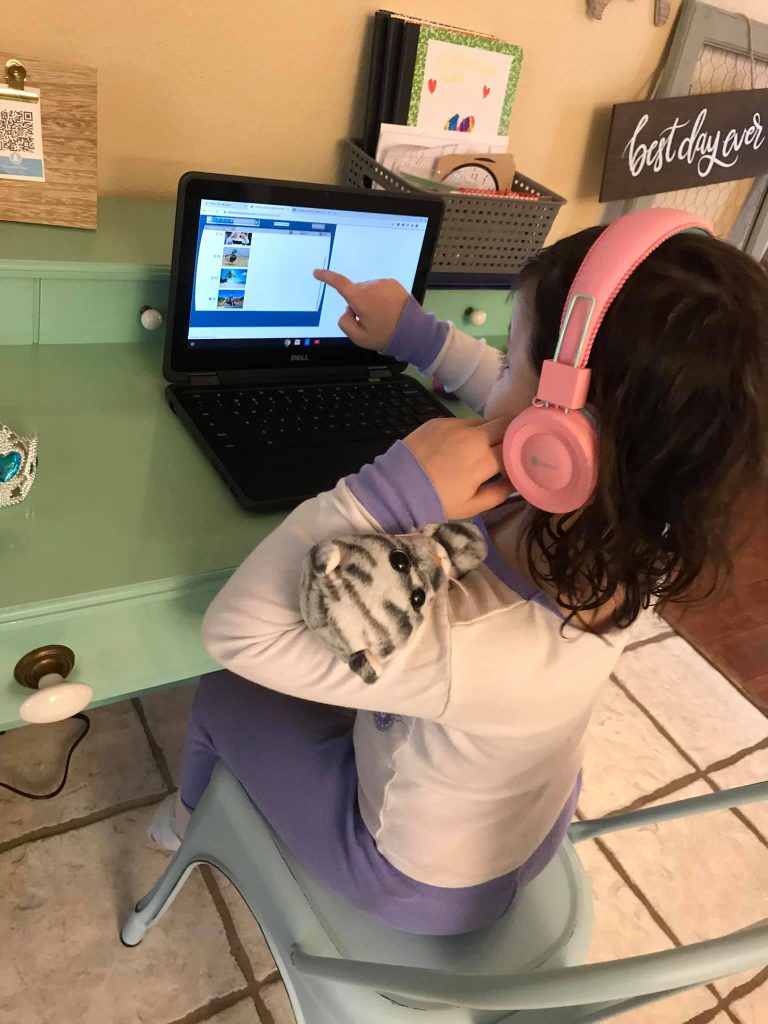 My oldest has always been as flexible as Gumby. Although he misses his friends, he's embracing the adventure of home with a smile on his freckled face and a harmonica in his back pocket.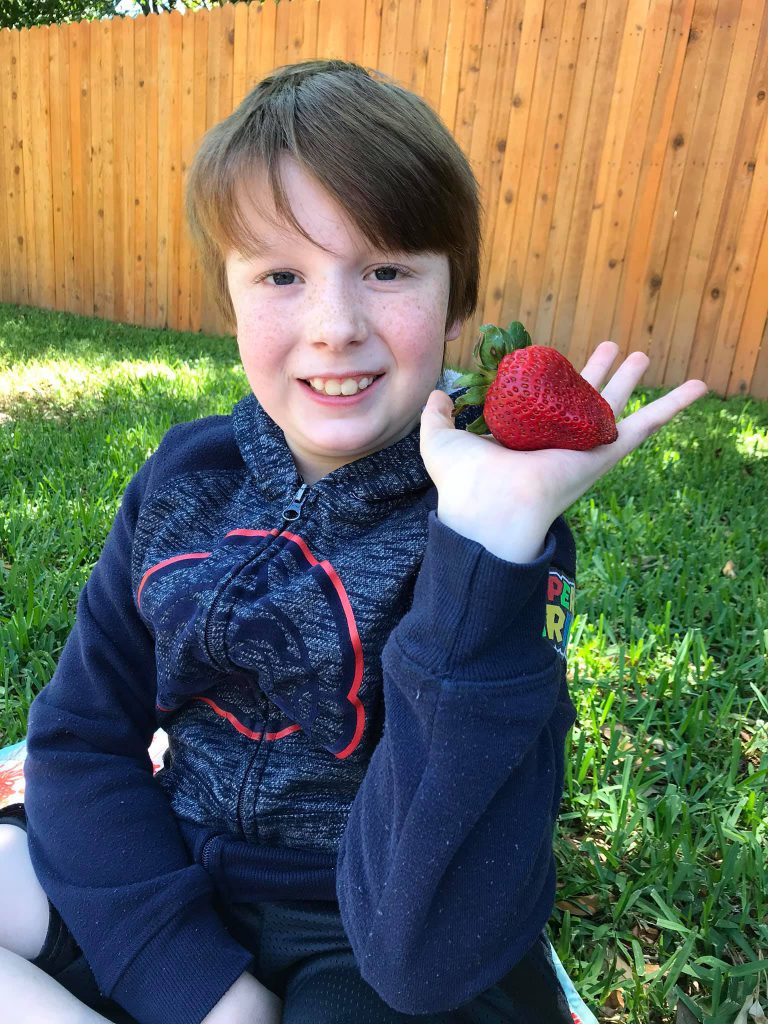 Our days are filled with online learning, sheltering at home, and pillow forts. School has been replaced with screens. Church has been replaced with screens. Friends must interact through—screens.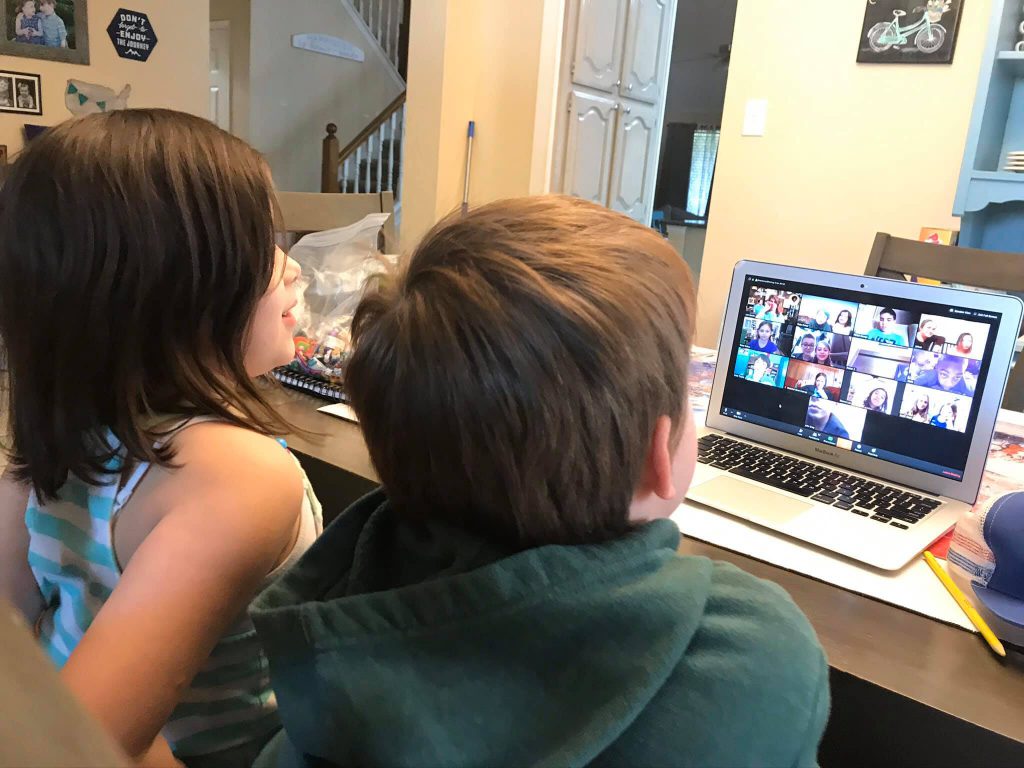 We watch Disney Plus, build with Legos, and design monsters using construction paper. We enjoy Chef Daddy's cooking and unload the dishwasher for the kabillionth time each day.
How is this mom of littles coping?
Lower Expectations
I can't teach my children with the same exceptional approach as their teachers could in person. We do the best we can. If the screen gets to be too much, we close the laptop and try again later.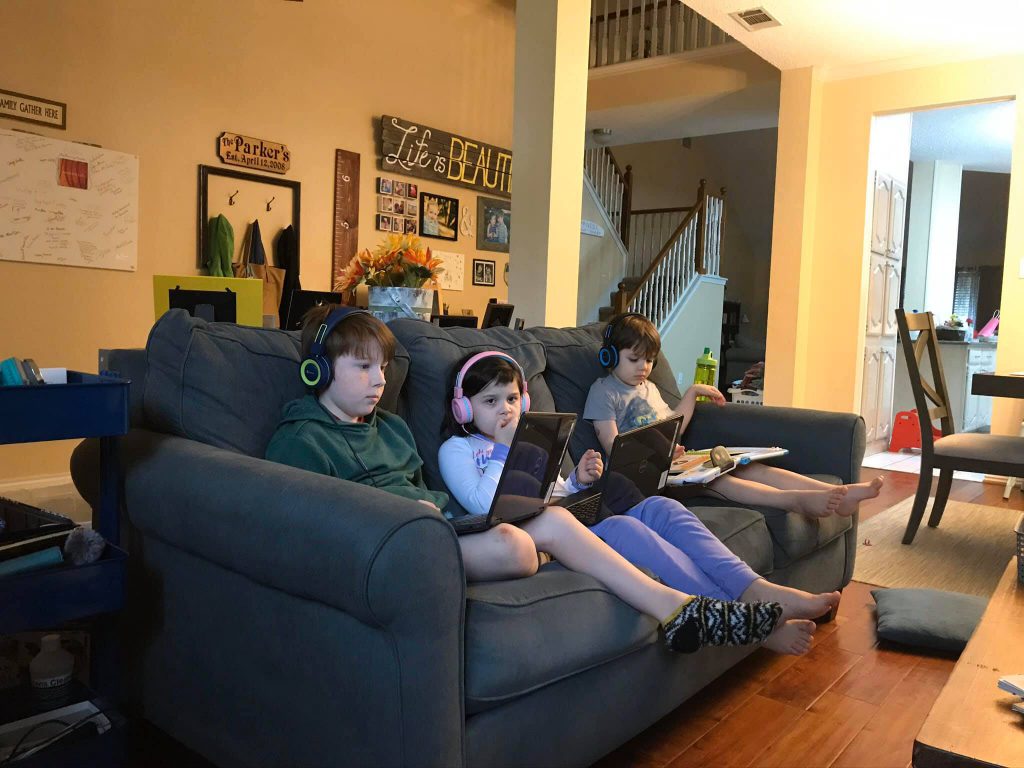 Look for Silver Linings
With three young kids, I do not have more time than I did before. I have less time actually. A mom with no downtime can find it hard to see the silver linings.
However, picnics in the backyard are a treasured gift of slowing down.
Waking up to the giggles of children sneaking off with pillows to make a fort is a gift.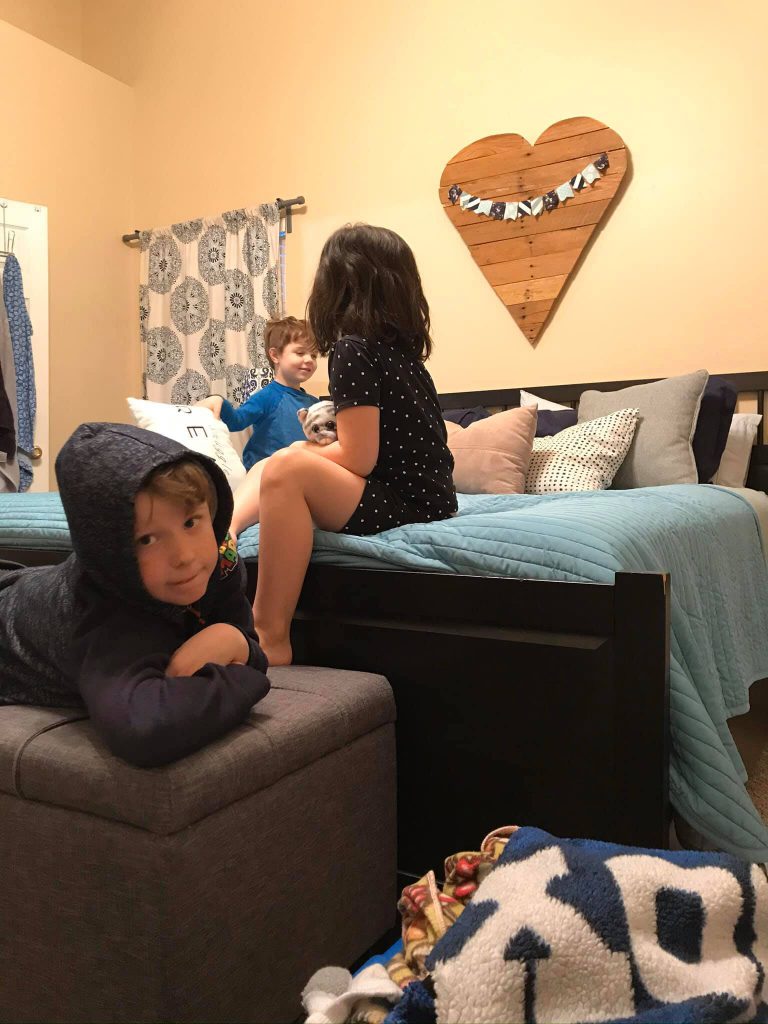 Lean In
Hard days are— hard. When we just can't take another moment, we lean into each other. And when it gets really tough. We let them cry and scream. And then we snuggle and giggle and watch Disney Plus.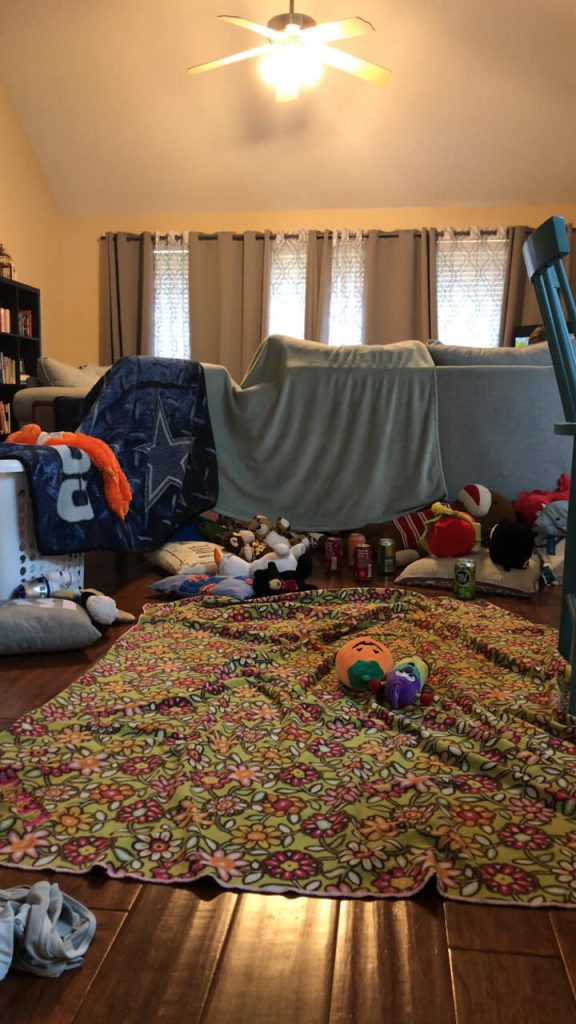 Love Out
This is hard for our crew. My son pointed out that our canvas board filled with names of visitors who have come through our house needs more signatures. Each signature represents a memory that has taken place in our home.
And now we can't make those memories. That doesn't mean we can't make memories outside the home. We've started with sidewalk chalk greetings for neighbors walking their dogs. We've grabbed snacks to lay out for the delivery guys— because Amazon is life right now. And we are going to put helium balloons on the mailbox and a sign to thank the mail man for all he does! And we'll keep thinking of ways to love out to our neighbors.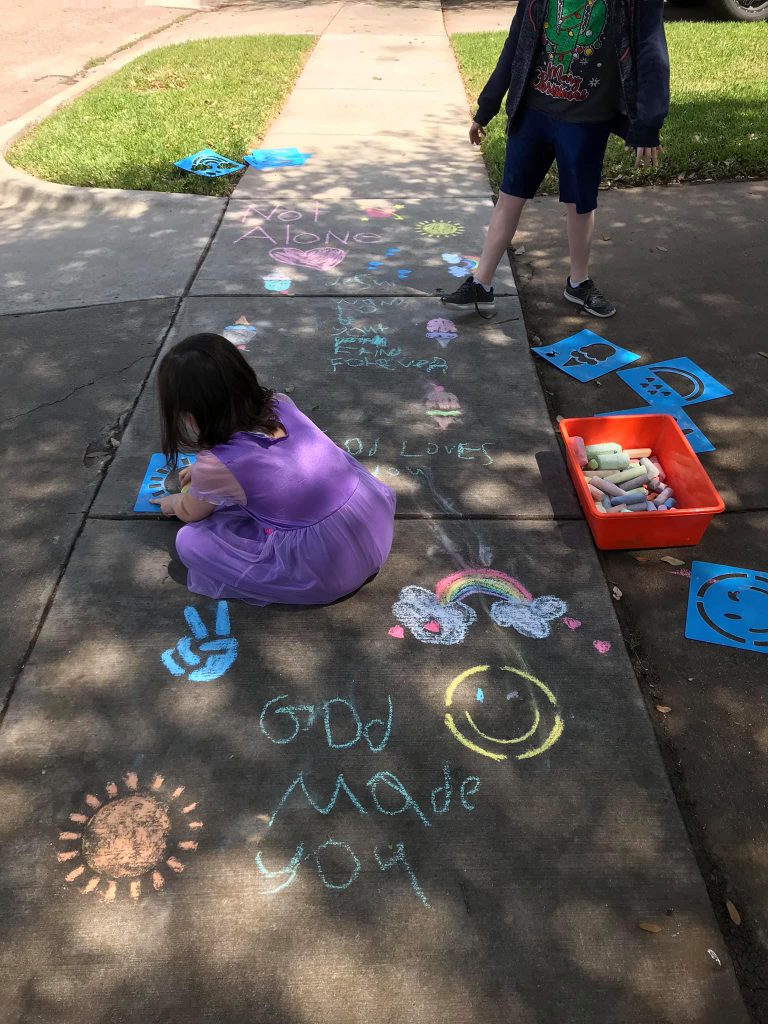 I don't know for sure what details my kids will remember about this season at home, but I sure hope they remember what they felt— loved, safe, and joyful.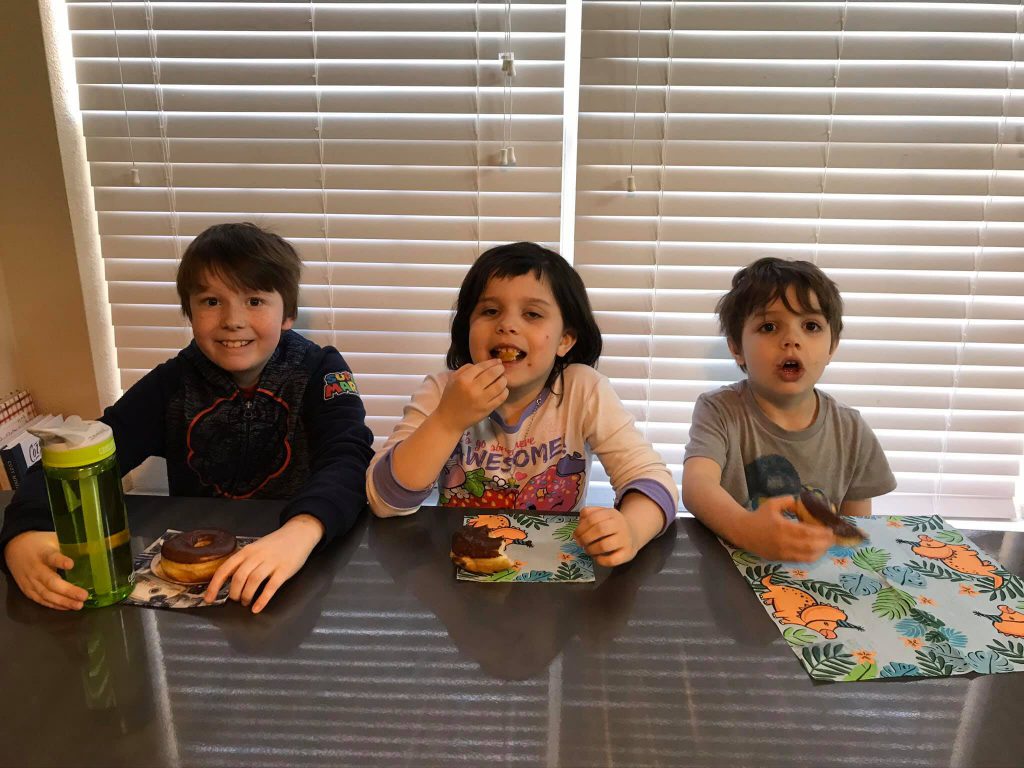 Dear Mom in the high weeds of online learning, preparing 3 meals a day, losing your cool, and then finding it again,
This is hard. There's no strategy or metric for surviving quarantine. So do your best. Love your family well. Lean in to each other and ask for help. We all need help right now. And if you have the margin love out, have fun bringing smiles to others.
How are you making it or not making it through quarantine with littles? Share your ideas and memories in the comments below!