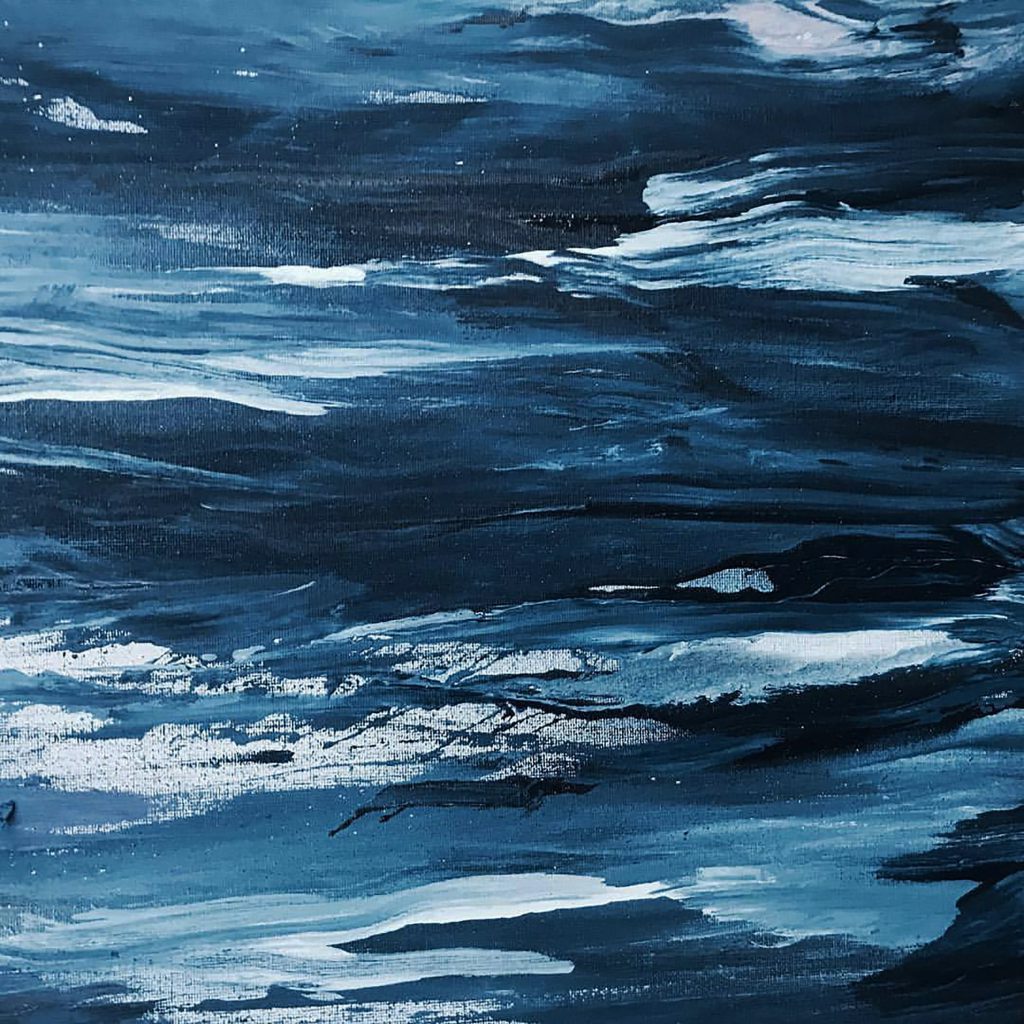 Yesterday, I witnessed wonder-in-action through my friend Linda.
I saw her ponder how an artist would procure art supplies before such resources were easily available. My mind didn't know to think that way. Haven't we always had tubes of paint and canvases aplenty?
No time to contemplate my naïveté, because Linda's wonder was replaced by curiosity. We stood before a canvas so tall and wide that not even my best point and shoot iPhone skills could capture the entire canvas. "Where do you start?" She vocalized. Hmm. I guess I never thought about the fore-vision required for art.
The questions bubbled in every painting and exhibit we encountered. When we walked the works of art by Jorge Cocco Santángelo, Linda, a portrait painter, mused what it might be like to paint as he does with vivid lines and color and shapes.
My bold mentor had me puzzling over what it looks like to live in a state of wonder, curiosity—and bravery.
Could I do the same with my chosen art: Writing?
The ease with which I am able to release the art I was made to live seems directly related to my willingness to embrace wonder."

Emily P. Freeman, A Million LittLe Ways
Emily P. Freeman talks about wonder. She writes that there's a connection between wonder and our willingness to release the art we were meant to create.
"What is my art?" I ponder. "It's writing, of course." I answer back.
"Can I release it before I think it's done?" I pause—because I'm not as confident of my answer.
I have asked the Lord for one thing—
this is what I desire!
I want to live in the Lord's house all the days of my life,
so I can gaze at the splendor of the Lord
and contemplate in his temple.

Psalm 27:4, net bible
David writes these words sandwiched between declarations that the Lord is His light and salvation—even when his enemies attack and overwhelm. The enemy of my art seems so tame in comparison to David's. Perfectionism—disguised as research and editing—prevents my hand from moving pen to paper, thought to typed entry. But although David's enemy may have been more tangibly dangerous than mine, we both live at risk of taking our eyes off of God.
If my motivation is for His glory, I can't afford to procrastinate in search of the perfect word or phrase. I can't delay the words that burn within—even if they don't come out right.
Wonder. Curiosity. Bravery.
This is my act of worship to the One who formed me in His image. When my eyes are on Him, I am filled with wonder, curiosity—and bravery. The pressure is off. My work is bringing glory to Him.
And so I write…
This is Part 3 in a six-part series called "Teach Me To See"!
You can read Part 1 HERE!
You can read Part 2 HERE!
You can read Part 4 HERE!