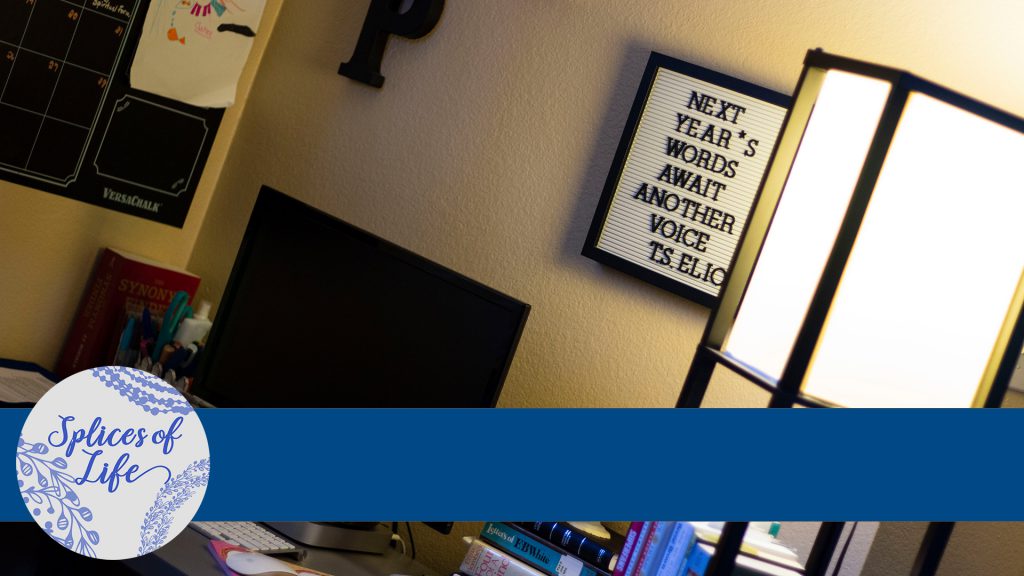 After the last "I love you" has been whispered and the final child tucked in – for the fourth time, I move towards my favorite space. Held up by thirsty theologians, I bide my time for a few more moments.
Then, it is well.
I pad down the furry steps and move swiftly to the floral chair by the arched window. The one that will announce the first light of dawn in just a few short hours.
To my left is a grey table, tastefully paired with a thrift store find. The chairback is whicker. The frame is teal.
I pull the string of my faithful friend. It groans – as if it might break off. But it never does. Lighting my path, my fingers peruse the spines of books; all standing tall in hopes I might call on them next. 
Orange. Brown. Blue. White.
Fiction. Self-help. Memoir. Reference.
Not tonight, I smile. Tonight is for creating.
For I am a whimsy-chaser. A left-handed scribe. A framer of memories.
There's coffee brewing. The roasted hazelnut beans dance across the room calling me to the kitchen.
But only for a moment.
Sinking back down into my comfy cave, I crack open my journal.
Pen strategically placed, I pause.
I look up and to my left.
Framed as a constant reminder Eliot sings over me:
Next year's words await another voice.
I respond.