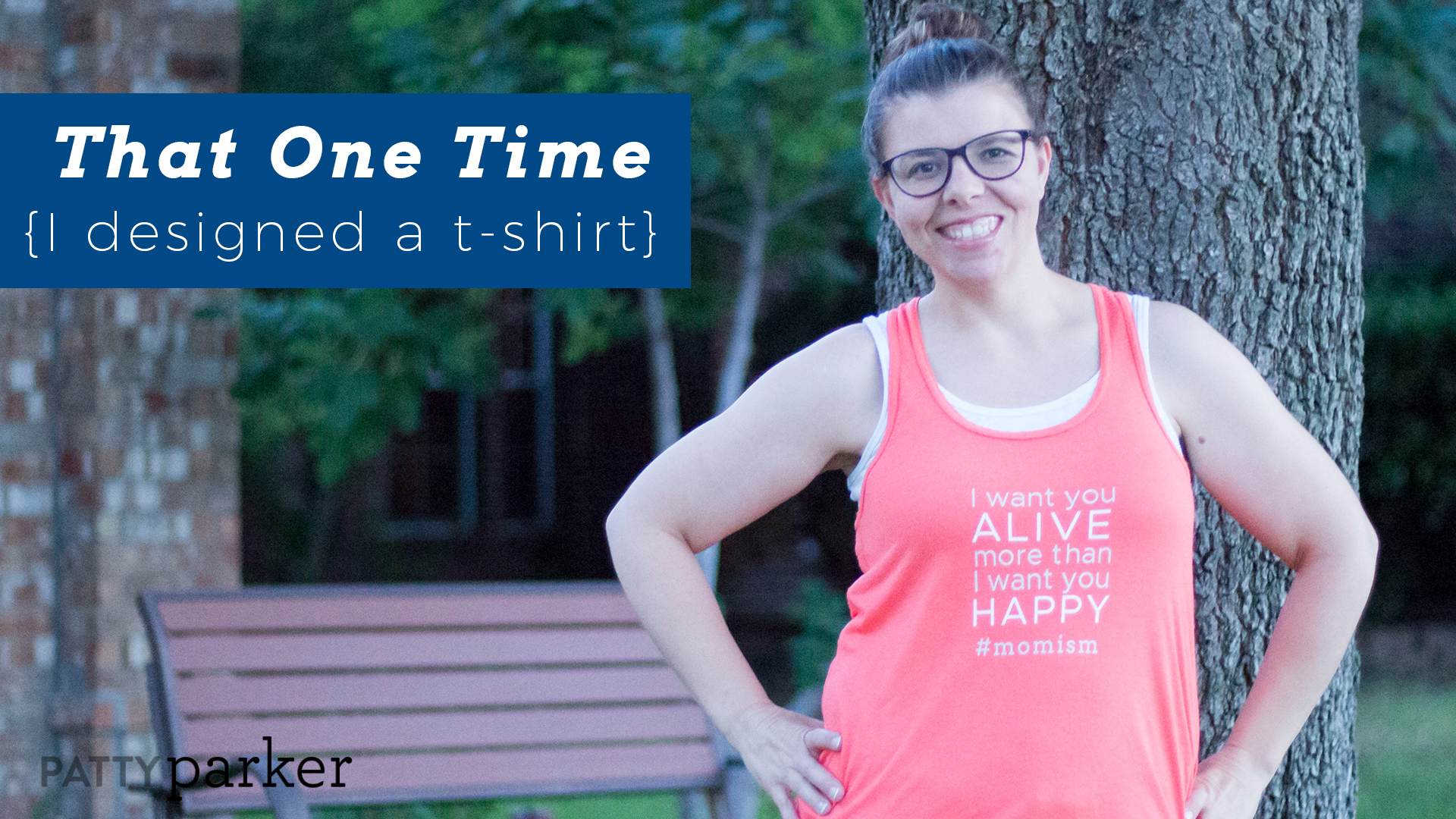 A few months ago a friend sent me a private message seeking advice about "getting things done". She wondered: how, in the middle of raising kids, do we go about achieving those goals and dreams we all have?
With her permission, I have included an excerpt from that message.
Hi Patty! I observed your journey last year and wanted to pick your brain. My husband repeats a quote of his coworker that keeps sticking in my mind, "Hard work beats talent, when talent doesn't work hard" I struggle to work hard at really anything– but sticking to a craft and honing it is somewhat maddening to me! I see you really utilizing your talent– but putting in the hard work to make it happen. Do you have succinct advice or tips that helped you or guided you to achieve your goals? I suppose I should be clear about what it is I want to achieve myself!  Any advice would be appreciated!!! Thank you so much! I hope you and the fam are well!
I was really taken back by her words and her request for advice. So often I still see myself as a 12 year old who is more socially awkward than…well..a twelve year old.  However, as I reflected on her question and sent back my response filled with tips, I realized that I had been doing the hard work. And I was seeing results. I found that my words were encouraging to my friend and I'm hopeful that they will be of encouragement to you as well, dear momma.
1. Have accountability
Find someone or something that is counting on you to get your goals done. I have a friend who has tried multiple fitness avenues and finally found her sweet spot with a boot camp. She is up before her kids and husband and puts in the hard work because of this group of women working out together.
For my fitness goals, it is two precious women in my neighborhood who I walk with regularly. I am now held accountable to my fitness goals because of this commitment.
For my blog it was committing to provide 2 posts per month and provide a monthly email update. My "audience" no matter the size was counting on me/expecting this. (And yes, if you're on my email list…you haven't heard from me lately. Ha ha. I promise that is coming soon!)
2. Don't be afraid to pivot.
Whatever your art or passion is, be okay with the fact that it may morph several times before you truly find that place where you think, "This is it. This is my jam!"
As I reflect on the past year, I had many goals for my writing. However, when last summer rolled around, my rhythm took a hit. I wrote a thing here or there but not my original commitment. Fall was a bit shaky as well. Then, in December I made a content calendar for the year that I've been following. Summer is here again and, just like previous seasons, my writing will adjust and grow and pivot some more.
3. Make a commitment to yourself and be proud of your accomplishments.
When you love yourself and love the thing that you long to do, the commitments become harder to break. If that's getting up to work out, do it. If it's trying a new recipe every week, get to the store and grab those ingredients. Be proud of meeting your fitness goals or nailing that Pinterest recipe!
As a writer, this looks like having days when I've looked at my calendar and thought "Oh crap! I need to do x." I've dug deep to make it happen, not because of people counting on me, but because I finally love me and I'm tired of breaking commitments I've made to myself.
You can do the same. Don't let yourself down. Love yourself enough to follow through.
When you love yourself and love the thing that you long to do, the commitments become harder to break.
4. Keep your personality in mind.
Some people like lists. Some people can remember everything. Others have to take care of it when the thought strikes or there's no telling when the inspiration will hit again. None of these approaches are right or wrong and that is okay.  You have to reach your goals in the way that makes sense to your personality.
For me I have to jump tracks from one thing to another because that is what my mind is doing. Thanks to this amazing
blog post
, I realized I'm not alone! I'm learning to find the discipline in the chaos. I write, do photography, dabble in video editing and I'm seriously thinking about podcasting. It could seem all over the map or, perhaps, different ways of learning how to better communicate. I'm learning to find the common ground between my seemingly manic swings from this thing to the next. When I do, I find my determination to not quit.
5. Designate some creative space on the regular.
You need time to work on your art. For me, it's a creative day. For others, that might be a weekly art class or book club, or cooking class. Find a way to consistently pursue your passion.
I have my creative day once a month. My husband handles the kids and I hop from coffee shop to library to Target to be creative and also do some retail therapy. I always come home excited about what's next.
My Inspiration
There are two books that I'd highly recommend to anyone looking to grow as a person and get going with those dreams.
Both are excellent and were really helpful in the past few months to spur on my personal growth.  They encouraged me to make that solid commitment to myself to do the awesome things that God has placed in my heart. Don't get me wrong, I flop OFTEN but I'm also so proud of myself when I get it done.
A Little Reality Check
I'll be quick to admit that this is HARD with three kids. Where do I find the time to pick up my guitar or write regularly? In the verbiage of one of my favorite podcasts Hope*Writers, I work in the 'cracks' and 'crevices' of life. I snag those moments in carline to jot down an idea. I hop on my computer while the kids are watching a show. Some days, like today, I skip the nap that sounds so good in order to edit blog posts. There's no surefire way to get it done but there is one thing that seems to be consistent in reaching goals. To steal Nike's timeless and powerful phrase. "Just do it." Don't wait for perfect conditions. Just start moving. Whether that is a hairy audacious fitness goal that starts as a quick walk around the block or photography aspirations that begin with a commitment to take more pictures. Find the cracks; find the crevices. Do it.
Be a Kid in the Candy Store
In the past 18 months, I have felt like a kid in the candy store. I want it all. I want to try it all.
I've dabbled with:
photoshop
handlettering
drawing
playing guitar
shooting manual with my camera
voice lessons and I'm contemplating piano
And yes, I designed this t-shirt because why not?!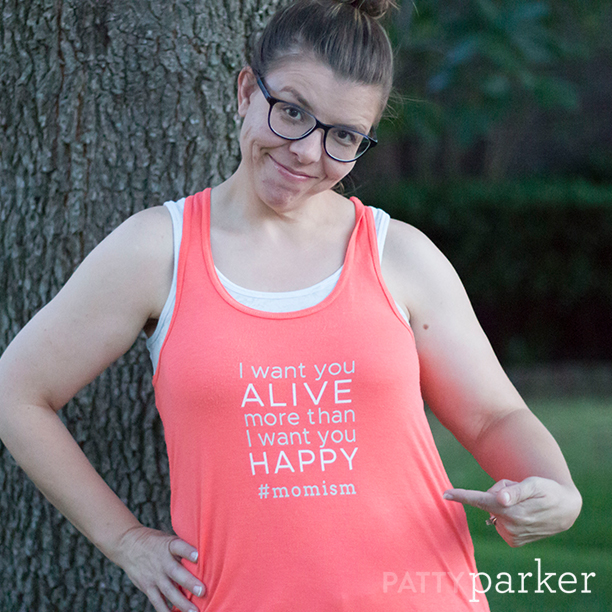 I love the excitement of children. Presently my five year old wants to be a doctor, a fireman, and then she'll be an "ambulance" followed by her career in law enforcement. And then just today she added that she wanted to collect the trash. And she has no doubts that she will accomplish it all.
I challenge you to be like my daughter.
You, my friend, are an amazing momma, wife, friend and neighbor but you are so much more than the people you love and serve. Do you love to bake? Take a cooking class? Do you miss your high-school chorus days? Join a local community choir.  Do you miss painting? Dust off that canvas and create!
There's no age when we have to stop learning or growing or doing new things.
You are so much more than the people you love and serve.
One Last Story
About six months ago, I was practicing before a voice lesson when I overheard my daughter echoing my vocal exercises. And I was struck by a possibility I had never considered before. When I began taking lessons, I really didn't know the end game. I just thought, "Why not? Let's give it a go.." In that moment, however, I couldn't help but wonder if it was more for my children than myself. Was I setting an example for them to follow?
I don't want them to ever be afraid to try something new. May they see in my example that it is never too late.
May they have the joy and bravery to try new things. Even if they aren't very good at it. May they always love themselves enough to "give it a whirl" without fear of the outcome.
For my wishes to come true, however,  they need an example. So here goes. I'm loving myself and trying new things and sporting t-shirts I designed because…why not?!